Bristol is one heck of a diverse and fun city, stuffed full of independent businesses, cool street art and live music at every turn. Bristolians work hard and play harder, especially when it comes to their fitness. And Bristol gyms are in high demand!
There are many fitness providers scattered across the city, so if you're looking for the best Bristol gym near you, then you've come to the right place. And no sweat if you're looking for a specific type of gym, such as ladies-only gyms or boxing gyms. We've got them on Move too.
Move is the UK's largest fitness network with thousands of fitness providers who are ready to get you started on your active lifestyle. With our Move memberships, you can access in-person sessions across your city and live streaming classes from fitness instructors across the UK. We celebrate variety and convenience when it comes to fitness, and you get exactly that with Move. Our memberships will give you access to the multiple gyms in Bristol listed below!
So without further ado, let's dive into the 10 best gyms in Bristol on the Move network and see which one will work you up into a sweat.
The 10 Best Gyms in Bristol - available on Move memberships
Workout Bristol, Harbourside:

Book Now
If you're looking for a quality gym in Bristol's centre, then Workout Harbourside should be on your hitlist! Wander along the cobbled streets of Welsh Back, and you'll find the longest established independent gym in Bristol.
They have a fully equipped gym with everything you need for a top training session; machine weights, free weights, a functional training area, a dedicated yoga/pilates studio, a spin studio and a large group exercise studio on-site. Not forgetting the riverside gym serves up stunning views of Bristol's famous harbourside. It's always a plus to have a pretty view when pounding the treadmill!
Find out more about Workout Bristol, Harbourside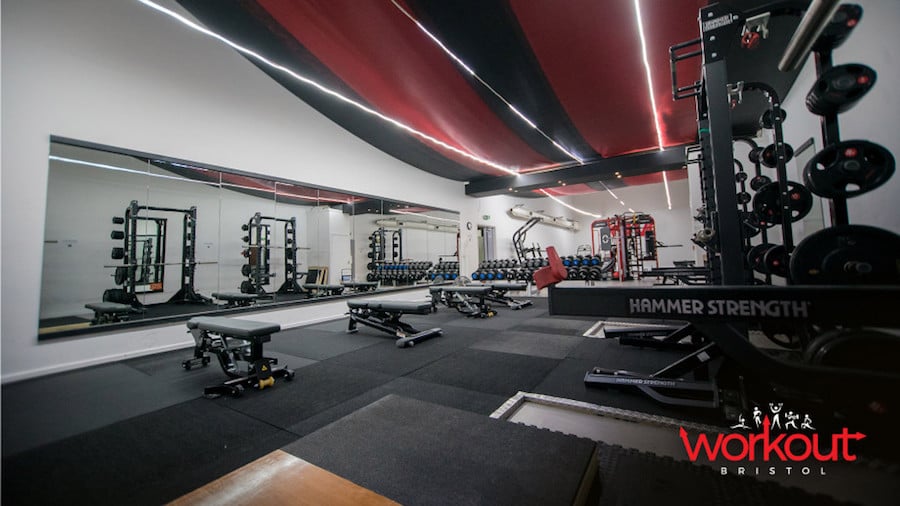 Are you looking for gyms in north Bristol? Head up to Bishopston, and you'll find TrainHers gym, open from 7am to 7:30pm. TrainHers is a ladies-only Bristol gym that provides a relaxed and judgement-free gym environment for women of all ages, shapes, sizes and abilities.
This small but friendly women's gym offers a good selection of resistance and cardio machines, and showers are available on-site. TrainHers will help nurture your health and fitness, as they have a host of personal trainers who can get you hitting goals.
Book in for a 30-min circuit workout and fly through their various stations to get a full-body blast and a good dose of wellness. There are 10 stations/machines to power through, and everyone works on a traffic light system. Smash 3 minutes on each machine for a laser-focused, non-stop gym session.
Find out more about TrainHers Gym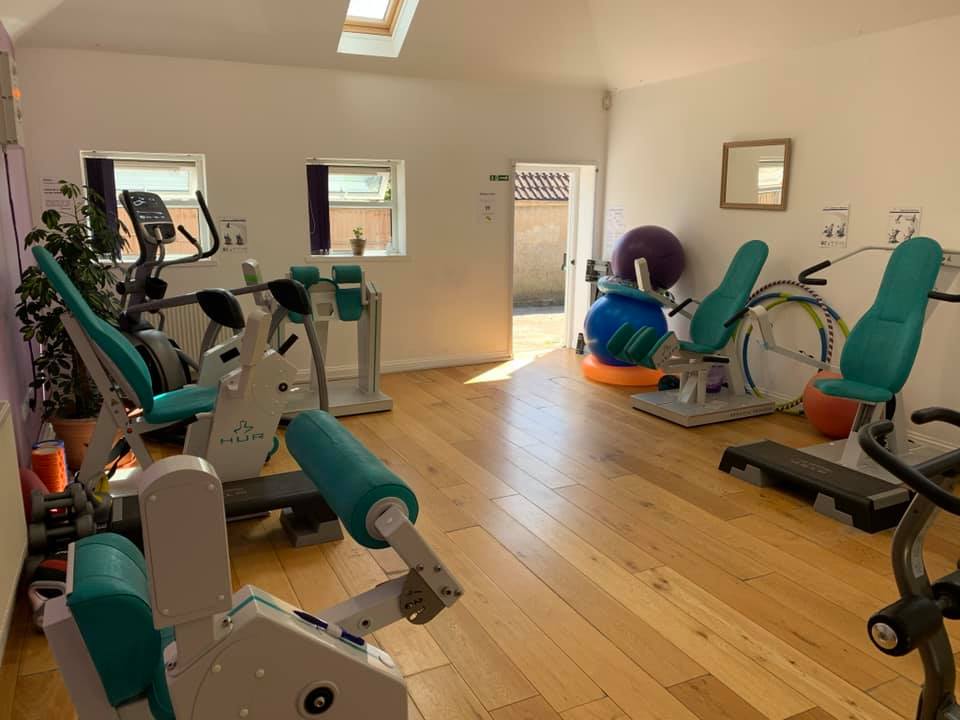 Gloucester Road Fitness:

Book Now
Gloucester Road Fitness is a wicked choice for you to get in shape in Bristol and a great place to network with neighbours and enjoy the convenience of exercising close to home. Their gym offers a comfortable experience for any beginners, and a challenge for any athlete!
Their professionally trained and friendly team of personal trainers offer a wide range of training regimes to suit your needs. They make it their aim to make you feel at home whether you're a keen fitness fanatic or just trying to keep in shape. There's always someone on hand to give you all the one to one support and guidance you need to help you achieve your fitness goals.
With state of the art machinery it makes it even easier to get in shape. Their fully equipped fitness suite offers all the facilities you need from Dumbells, Kettlebells, Squat Racks and Resistance Machinery to Cardiovascular Machines. They even offer Boxing facilities and nutritional planning. Head over to try them out today!
Find out more about GR Fitness

Aztec Hotel & Spa:

Book Now
If you're looking for a gym with a pool, travel out to the northern fringes of Bristol, where you'll find the luxurious Aztec Hotel & Spa in Almondsbury. You can get a gym and swim session through your Move membership where you can work up a sweat then cool off in their incredibly generous swimming pool. They also offer water aerobics classes on Move.
The Aztec Spa Health and Fitness Club provide access to state-of-the-art gym facilities and equipment in air-conditioned rooms (trust us, it's a lifesaver in the summer!). Their gym is well-equipped with everything you'll need for strength, resistance and cardio training. They have the latest Technogym equipment, designed and developed to create the very best gym experience for all users.
Find out more about Aztec Hotel & Spa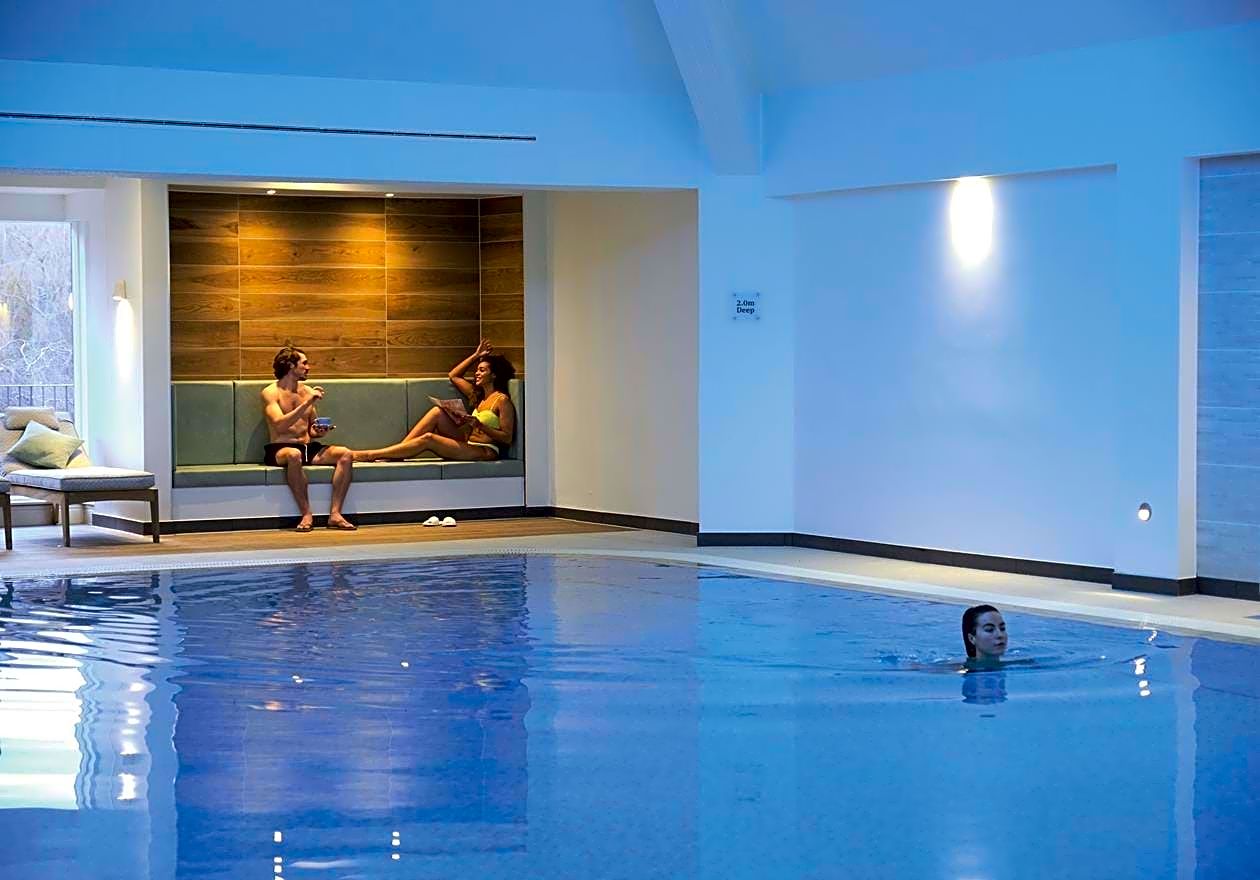 B Pro Fitness Bristol is the biggest gym in Bristol, boasting an impressive 16,500 sq ft warehouse space, stuffed full of everything you'll need to hit your fitness goals. There are outdoor fitness areas, quality training equipment, top-notch coaches and a fitness bar - plenty to keep you entertained for your whole sweat-sesh.
The glory of B Pro Fitness is that as they have so much space and equipment (including their sleek hanging Aqua Training Bags), you'll rarely need to wait long for your next dumbbell or squat rack. Take your pick of squat rigs, be spoilt for choice with stacks of bars and number plates… and don't forget that there are over 50 sets of dumbbells! No more frustrating waits for your weights.
Find out more about B Pro Fitness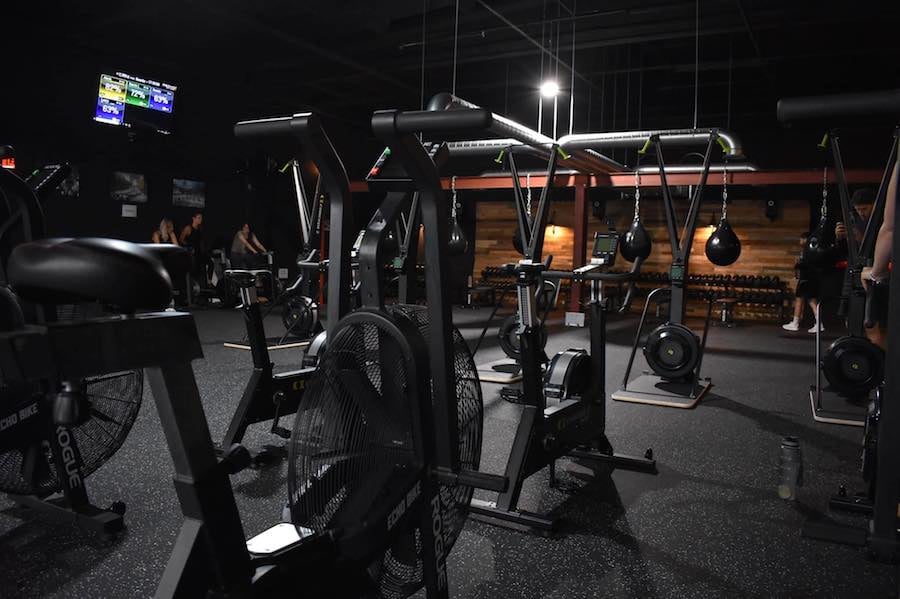 Workout Bristol, Ashton:

Book Now
Workout Bristol is so good; they had to do it twice! In 2011, Workout Bristol joined the gyms in South Bristol and opened a new venue on North Street, right in the heart of Ashton, Bedminster and Southville.
Expect a huge 16,000 sq ft of gym and exercise studio space, stocked full of mass amounts of equipment to get you fit and healthy. There's a large cardio-fitness room, a functional training room, a large free weights area and a large machine weights room. And they even offer a women-only weights room too!
And when you're done, you can take your pick at how you want to relax. Chill in their cafe, visit the on-site healthcare clinic or sweat it all out in the sauna and steam room. It's your one-stop fitness shop!
Find out more about Workout Bristol, Ashton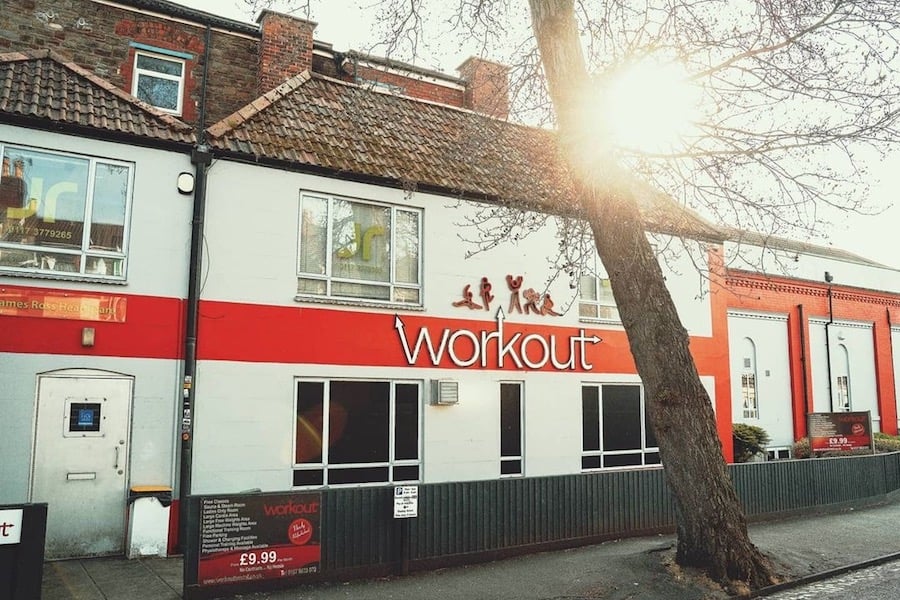 Hengrove Park Leisure Centre - Parkwood Leisure:

Book Now
If you're looking for gyms with pools in Bristol, then look no further than Hengrove Park Leisure Centre in the middle of South Bristol.
Walk through the doors and be greeted by an exceptional modern facility with a 180 station gym and an impressive 50m international swimming pool. Test your strength with the weighted sled, fire up your glutes with the equipped squat racks and blast your cardio on one of their many cardio machines!
And with Move, you can do more than just gym and swim. Your Move membership will also give you access to some of their group classes, including Body Combat, Step Aerobics, Indoor Cycling, Tai Chi and the innovative water workout, Aquafit.
Find out more about Hengrove Park Leisure Centre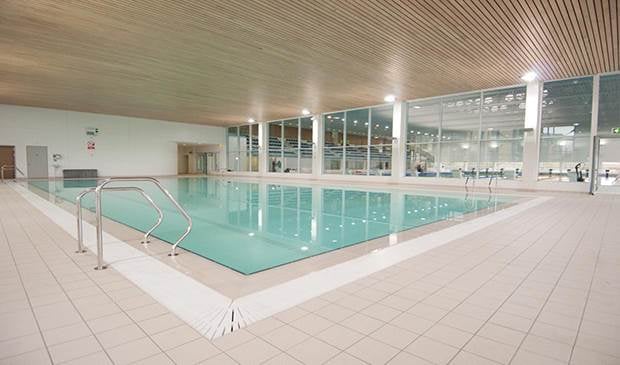 Ridgeway Family Fitness:

Book Now
This compact gym in Brislington sure packs a punch! When you're after a dose of no-frills fitness, grab a one-day gym pass through Move and hit up Ridgeway Family Fitness.
Train in this fully equipped gym and expect some serious welcoming, friendly vibes - no judgement here! There are down-to-earth personal trainers at hand to help you whenever you need them. Or feel free to cruise along on the cross trainer, smash the squat rack or punch out all your frustrations on the punch bag. Move how you feel and lead a healthy, happy, active lifestyle.
Find out more about Ridgeway Family Fitness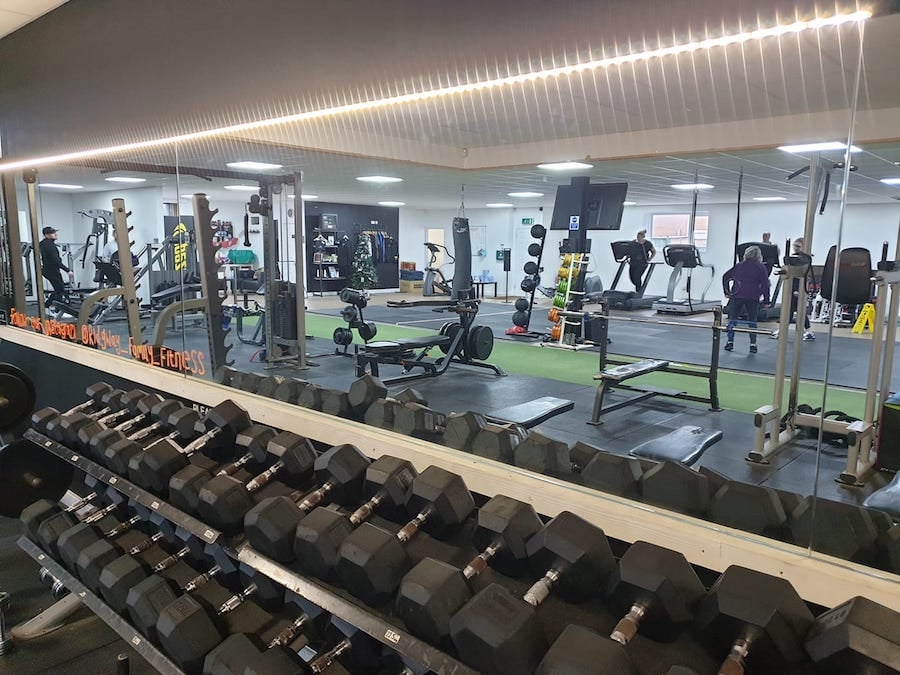 Bristol Boxing Gym:

Book Now
Looking for boxing gyms in Bristol? Head over to Bristol Boxing Gym and get immersed in a kick-ass community. Not only can you do Boxfit classes and sessions focused on technique, but you can take advantage of their bookable open sessions with their boxing equipment - spar and punch it out on one of their many punch bags. They also run classes dedicated to Women-Only Boxing in their gym, available to book through Move.
If you're after a more traditional gym workout to stay on top of your boxing game, then they have the equipment to fill your needs. There are two treadmills, weights, kettlebells and a strength-training rope. Please book the gym sessions in advance and bear in mind that the scheduled classes take priority in the evenings.
Bristol Boxing Gym cultivates an amazing community for all who train with them. Check out Daniel's inspiring story of how he broke out of his downward spiral and became fighting fit at Bristol Boxing Gym using Move.
Find out more about Bristol Boxing Gym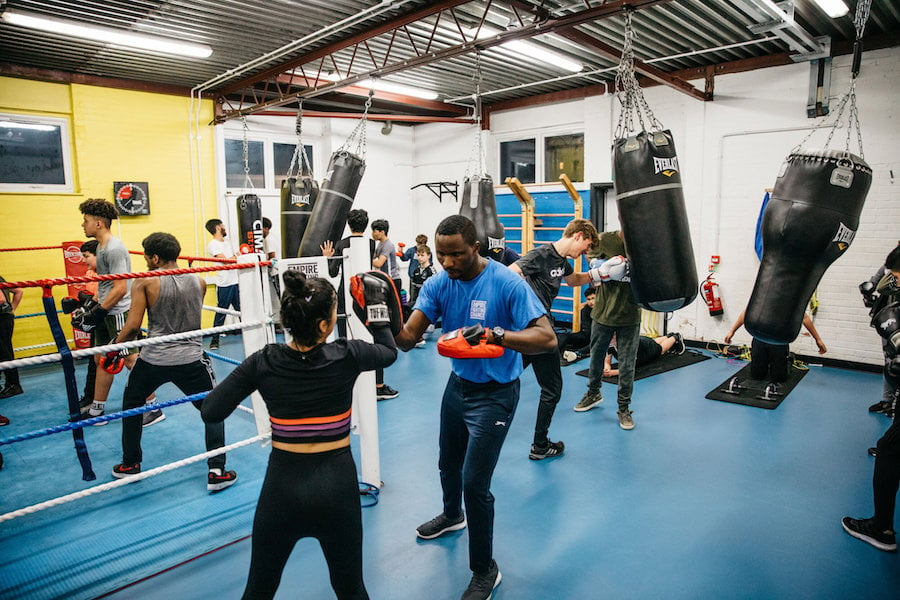 Ashton Park Sports Centre:

Book Now
Ashton Park Sports Centre's gym is open and ready to take your booking! This cosy Bristol gym offers fitness for all levels in a friendly and relaxed environment.
Situated at the foot of the majestic Ashton Court Estate, get your workout done across their various machinery and equipment. From dumbbells to kettlebells and static bikes to cross trainers, you can get a thorough fitness session done before you head out into Southville for a well-deserved coffee and shopping.
Find out more about Ashton Park Sports centre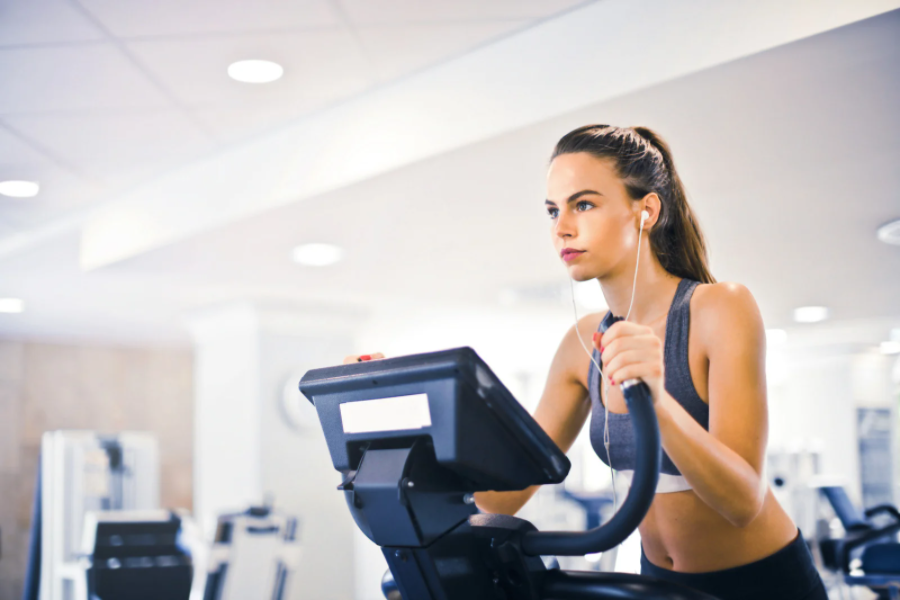 Somerdale Pavilion:

Book Now
If you're after gyms near Keynsham, then Somerdale Pavilion will float your boat. It's less than a 10-minute walk from Keynsham train station or a 25-minute drive from Bristol, making it an excellent location for those who live in Keynsham and commute to Bristol.
Top up your fitness in their boutique-sized gym with all the classic gym equipment; treadmills, cross-trainers, bikes, spin bikes, rowing machines, a Smith machine, free weight dumbbells and barbells, TRX ropes & assisted lateral pull-downs. Phew!
Find out more about Somerdale Pavilion
There are so many incredible gyms in Bristol, from Ashton up to Almondsbury - you're spoilt for choice! Be sure to check out all the gyms available in Move, and don't forget that a Move membership can be used across multiple venues, cities and towns.
Wave goodbye to boredom and start exploring all the fitness Bristol has to offer with Move.