Today is International Women's Day - a day to be celebrated, a day to remember the sacrifices of others before us, and a day to remind ourselves to continue being strong.
You can workout and get stronger day-by-day, but true strength comes from within. It's having a strong mindset to keep going and fearlessly setting high goals for yourself. And also having the strength to lift others around you to be equally as confident and strong in their mindsets too. Strong mindsets are unbeatable. It's got us where we are today.
There is a huge variety of fitness activities on MoveGB, but there are so many which do more than just making you fit. From twerking to chair burlesque, there are some inspiring fitness instructors that provide workouts that leave you feeling strong and empowered AF both inside and out.
Check-out below some truly incredible instructors who run workouts that go beyond just making you fit. If you're searching for a workout that leaves you feeling empowered, then look no further...
Workouts that go beyond just making you fit
Learn how to release your inner diva by learning sassy choreography inspired by the ultimate queen, Beyonce. Simple, fun, energetic and full of sass, this class is for all levels. It doesn't matter if you don't have dance experience or minimal fitness! And any sassy males are of course welcome to strut their stuff too. Leave feeling strong and develop new-found confidence in your body.
Book your Beyonce session here.
Bami created Bam Bam Boogie once she realised how fitness could improve mental states as well as making you feel physically stronger. This innovative dance fitness class gets people feeling AMAZING about themselves and channelling their power to attract the lives they dream of. If you're looking to spice up your weekly routine and get out of your comfort zone (in a very welcoming community) then this class is definitely for you! Find out more about why Bami set-up her workout sessions!
Book your Twerk after Work class here.
"In order to empower other women you must first be empowered. I empower myself regularly through self-care. Self-care to me is taking a nap when you need to nap. It's taking a break when you need a break. It's self-indulging when necessary but it's also about confronting your inner demons and cutting out the toxic energies that don't make you smile....self-care is whatever you need it to be. Just make sure you're putting yourself first." - Bami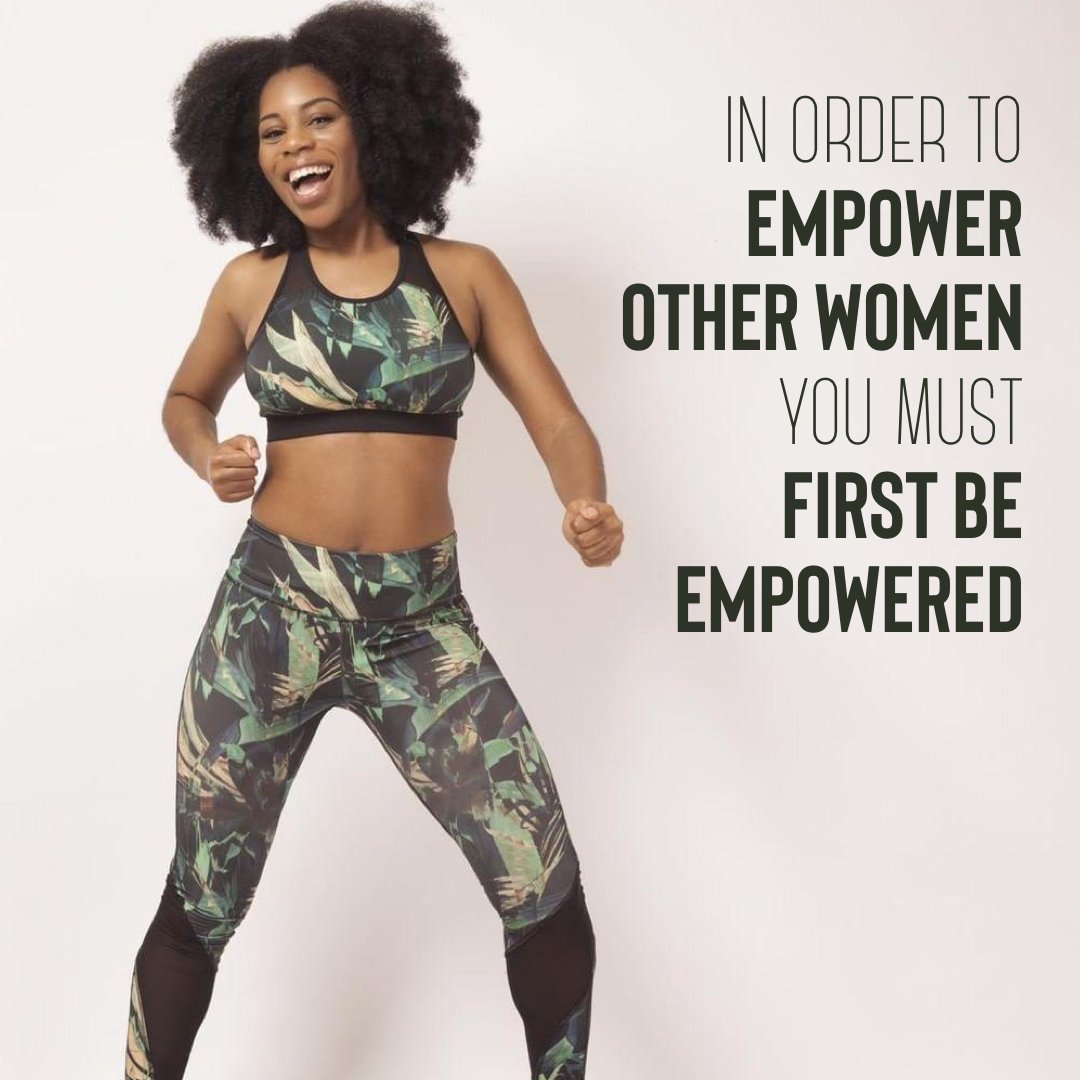 Head to the Pink Kitten Dance Floor for an array of workouts that don't feel like exercise. They're passionate about teaching alternative and fun forms of fitness and dance! From pole dancing to burlesque, and booty shaking to aerial yoga, you can workout whilst also owning your body, and feeling your confidence building with every session.
Be sure to try out Burlesque to release your inner diva! In this course, you'll learn to hold yourself and move like a starlet, work on your own character, and start to learn things like glove peels! It's an exciting and fun-filled way to give you a great confidence boost, a new sense of self and some great moves. By the end of the course, you'll be a fabulous showgirl diva!
Book your Burlesque class here, or check-out all of Pink Kitten's fitness sessions here.
Don't just go home to hibernate after a stressful week at work. Carly's DiscoAerobics is the first of its kind in Bristol, and it's guaranteed to amp up your feel-good Friday factor in a supportive and super-friendly environment. Simple dance moves set to the best tunes of the 60's, 70's and 80's, all under a disco ball - what more do you want from your Friday evening?
It's all about having a good ole wriggle and moving your fabulous body with carefree abandon, and leaving feeling fabulous. And most importantly, sassy as hell. Start your weekend drenched in glitter and sweat - the way it should always be.
Book your DiscoAerobics class here.
"If you get uncomfortable during exercise - sweaty or breathless - embrace that. You don't owe looking pretty to anyone, ever, but especially not when you're building your personal relationship with your body. That uncomfortable feeling, is connecting your mind with your muscles, and that can be such an empowering connection for a woman to make!" - Carly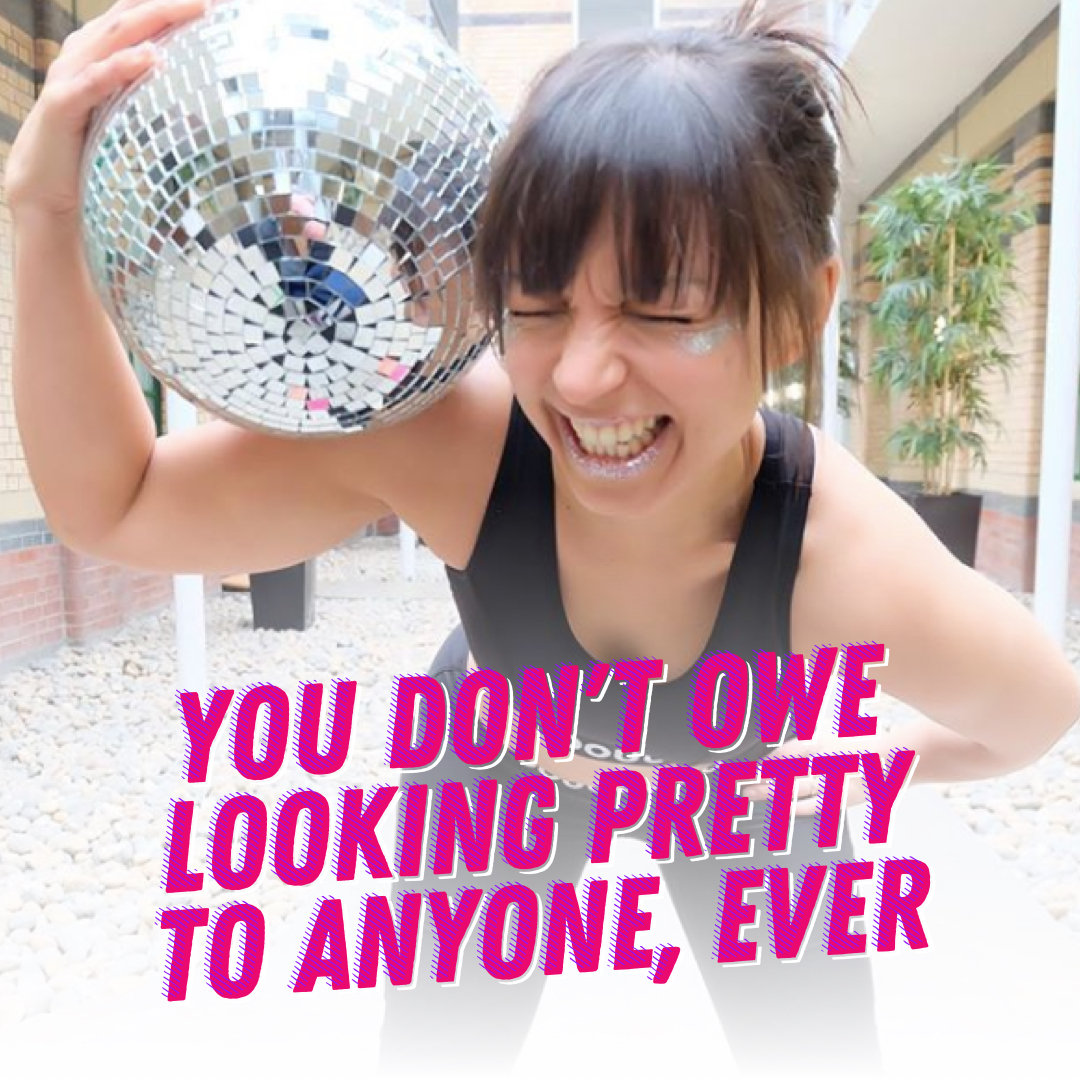 Chair Burlesque - Sheffield, Leeds, Barnsley, Bath and Doncaster.
The art of burlesque is a provocative and/or comedic ("Burlesque" is Italian for "mockery") dance performance that can help you unleash your inner goddess and embrace your body! Chair Burlesque is a fitness craze that's taking the UK by storm. You'll get fit during these burlesque chair routines, build confidence, and most importantly you'll have FUN!
No matter what your experience is, get involved in fun, sexy dance routines and embrace the chance to meet new people. Don't be nervous if you've never tried it before - give Chair Burlesque a try and you'll find that it's a friendly, welcoming group of ladies who are keen to learn a new skill, burn calories, tone up and generally leave feeling like an absolute goddess.
Try Chair Burlesque on MoveGB in any of the following cities:
Give pole dancing a go! Another incredible workout which will really tone and strengthen your entire body. Your core, your upper body and your flexibility will improve, not to mention the feeling of being incredibly sexy and sassy will sky rocket.
Feel empowered through pole dancing with Kelechnekoff Fitness - the class that TimeOut London listed in the top ten hottest fitness classes in London! Kelechnekoff Fitness is based on the ethos that "fitness should be fun!" so come as you are and that will always be enough to get started.
From beginners pole dancing all the way through to advanced classes, you can absolutely nail your techniques and move up through the classes as you improve.
Book pole dancing with Kelechnekoff Fitness here.
Female Fight Club is exactly what it sounds like. Use non-contact boxing & kickboxing techniques in this fast-paced, fun group class. It's specifically designed to promote fat loss and increase your fitness levels while teaching and developing skills in different areas of boxing / kickboxing.
It's much more than just a boxercise class as you'll come away feeling empowered and confident in your body's capabilities! And with consistency, you will gain confidence in your own self-defence.
Book your Female Fight Club session here.
This is an energising, enlivening and entirely non-intimidating fitness class for women who want a little more than bouncing up and down on a gym ball!
Only 45 minutes, this quick workout is for ALL fitness levels and abilities. With full support and guidance from Cat, you'll go through a series of high intensity intervals (HIIT), gentle resistance exercises and cardio drills using body weight, boxing pads and other gym style equipment.
Femme Fierce differs from usual fitness classes though as instructor Cat has a signature focus on boosting mental as well as physical wellbeing. These classes are designed to be fun, friendly and are set to an invigorating and uplifting soundtrack to help empower your body and mind. If you're looking to start the week feeling fit, fabulous and fierce AF then this is for YOU!
Book yourself into Femme Fierce here.
If you can't spot your city in our round-up of workouts but want to find something equally as awesome, think outside the box and search for new MoveGB activities in your city that will go beyond just making you fit.
Embrace yourself and get empowered to empower others. Let that be your fitness inspiration to take forwards.