We've all felt the chill in the air and noticed dawn getting a bit more lazier than usual… summer has bid farewell and autumn has cheekily slipped in through the backdoor! But new season, new start, eh? We've got some top tips on how to get back into exercise after the summer months.
A lot of people find their workouts tend to slip in the warm months, and there are some completely valid reasons for this. We're not here to lay on the guilt. Kids are needing to be entertained, you've jetted off for restful holidays in the sun, it's blasphemous to not hold impromptu barbecues and there's always a sunny beer garden calling.
If you've been smashing your workouts under the summer sun, we salute you! But if your workout routines have slipped, then now is the time to get back on it. Let's kick-start your motivation and enjoy the buzz of exercise again. Check out our tips on how to get back into exercise after the summer break!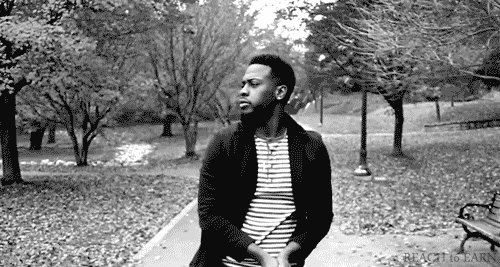 7 Ways to get back into exercise after the summer
We've got a few nifty tips and tricks which we've sourced around the MoveGB office - see if any of these can help you get going again!
1. Define your goal
Finding the elusive motivation is key to getting back into the swing of fitness. And it always helps to define your goals and re-think the reason why you work out. Forget about long-term results and forget about working out to lose weight - focus on the immediate rewards of exercise and how fantastic you feel afterwards! Note every success and every step forward on your fitness journey.
Read more about how to pick your goals when it comes to fitness.
2. Make your own custom timetable
On the weekend (maybe a Sunday evening) look at your upcoming week and begin planning your workouts. Surf the timetables on your MoveGB account, pick out some favourites, and merge them in with your work/personal schedule.
Got a free lunchtime on a Monday? Book yourself into a quick yoga sesh.
No meetings last thing on a Wednesday? Lock in that Boxercise!
Friday looking light on the workload? Get a workout in - don't cha know that working out is the new going out??
3. Join a new class
Not only does trying something new keep you engaged and excited, a study by fitness experts, the Retention People, has found that you're 26% less likely to cancel your gym membership if you regularly attend a group exercise class.
So whether it's pilates or pumping weights, HIIT training or street dancing, book yourself into a class today and maximise your chances of fitness success. Variety is the spice of life!
4. Make a commitment!
Get your fitness plans set in stone! And once they're locked down, DO NOT CHANGE THEM! Tell anyone: your mum, your coworker, your dog - telling someone that you're going to exercise makes you three times more likely to follow through.
Why does this work?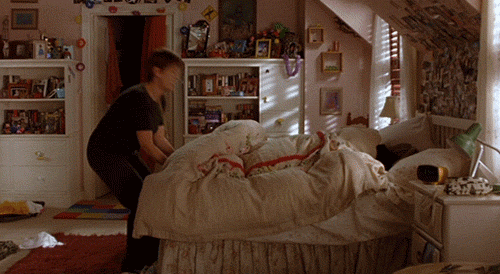 It's due to the behavioural psychology of cognitive dissonance. Cognitive dissonance refers to a situation involving conflicting attitudes, beliefs or behaviours. When someone believes one thing, but acts in a different way, it produces a feeling of discomfort and your brain wants to alter your attitudes, beliefs or behaviours to reduce the discomfort and restore balance.
There is a great example study on the effects of cognitive dissonance on immediate behavioural change called "Using Cognitive Dissonance to Encourage Water Conservation." (if you fancy some intellectual reading!)
So to sum up, if you make a verbal commitment to exercise, your subconscious will look for ways to align your behaviour so you are more likely to fit in that workout.
5. Rally the troops
If autumn is proving to be a new start and a return to fitness for you, it will be to others too. Get on the phone and rally the troops - lock them into at least one workout this week to make yourself more committed to the workout.
Working out with friends is proven to increase the amount of exercise you do! Don't believe us? Find out more here.
6. Treat yourself!
One of the most effective tricks used for getting motivated to hit the gym is buying some new activewear. Sounds simple, but every little helps. If you look good then you feel good! And if you feel comfortable and snazzy in your new gear, then why not show it off a bit?
If money's tight then do something as simple as creating a new gym playlist - it can make a great boost to get you motivated.
7. Just do it.
Well, that's not quite a real motivational hack, but what we mean is anything is better than nothing. A mere 15 or 20 minutes of activity is better than just sitting on the couch! Just get your bum down to the gym and push through a quick session to reawaken your muscles and pump the odd endorphin through.
Who knows, you may want to go hardcore once you're 7-minutes into your visit… if you're truly done after 20 minutes, pat yourself on the back for just moving. And if you're really low in motivation supply, try these 10-minute home workouts. Don't completely throw in the towel - a little bit here and there will add up until you remember why it's so great to get active.
So there you have it! Try out some of these tips and see if you can jump back into exercise after the summer - take it week by week. Time to get whipped back into shape... winter's coming.