Whether you love it or hate it, having cardio exercise in your routine will certainly put a spring in your step and help improve many different aspects of your fitness.
But if you're keen to integrate running into your workout routines and prefer group fitness rather than jogging alone, then you should consider classes that involve treadmills! But what are treadmill classes, and how can they improve our fitness?
We chatted to One City in Brighton, which runs Run City (excuse the pun), a dynamic fitness class that uses treadmills, weights and bodyweight to give you a thorough training session that delivers both cardio and muscular endurance and strength. What a killer combo!
It might sound quite unusual to have a group fitness class that uses treadmills, but it's clear the demand is there. Even during the pandemic, many who love cardio workouts were missing the motivation and social aspect of a group fitness class, so we saw the likes of Peloton Tread and other interactive home cardio equipment hitting the market over the pandemic. There's something special about group fitness classes that we've all sorely missed over the various lockdowns.
What are treadmill classes?
Hi Bertie, thanks so much for chatting with us about all things Run City! Why did you start offering Run City treadmil classes at One City?
We've been running the Cycle City studios in Hove for years and knew we wanted to expand and provide more for our customers. We were looking for the perfect complementary workout to our indoor cycling classes - something that would give our customers a complete overall fitness experience in one space. After months of research and hours upon hours of workout testing, Run City was born, and we're so excited to bring this unique workout to Move members.
What is involved in a treadmill class at One City?
Our Run City treadmill classes are 45-minute workouts, divided into two training styles: running and strength training. Half the class is on the treadmills, where you'll be mixing up running, sprinting and walking. The other half of the class is all about strength and conditioning training using weights and bodyweight exercises.
How can treadmill classes improve my fitness?
The workout format of our Run City classes improves your cardiovascular endurance, muscular endurance and muscular strength. Each class focuses on a specific muscle group to work with; whether it's upper, lower, or full-body, we can promise one thing… it'll be seriously sweaty.
The explosive workout combines strength training with treadmills for a transformative class that continues burning energy long after the class has finished. This way of training triggers the after-burn effect, aka EPOC (excess post-exercise oxygen consumption), so your body will continue to burn calories throughout the day.
Also, as it's an instructor-led group fitness class, it provides an instant team of cheerleaders for your workout! The fact that you are motivated by others around you and your instructor is on hand for guidance will help push you that little bit harder and add that extra 10% to your workout, compared to if you were training alone.
We've got a mega-watt sound system, dimmed lighting and custom playlists to help you smash your workout. Our positive energy and inclusive vibes mean no one gets left behind. We train together, no matter your fitness level.
How can I leverage treadmill classes to help me become a better runner?
If you want to improve your running and are focused on smashing goals then that's so easy to do in our classes! In a similar way to our spin bikes, our treadmills allow you to track progress metrics including speed, watts, distance and calories, helping you stay on top of your performance.
If you have specific distance goals in mind, we recommend you utilize these classes to work up to them or any specific pace/time goals. I would say if you're just starting out or training for a marathon/half marathon, set your distance goals & build-up to it week by week. If you're a more experienced runner you will set more time & pace specific goals.
If you want to focus on your running specifically, aim for a minimum of three runs a week; one long slower run, one shorter distance higher-paced run and one interval session. The interval sessions at Run City can take care of that session. I would also recommend getting a fitness watch to track your pace, distance & heart rates & also a good pair of running shoes. Those two elements really helped me with my progress.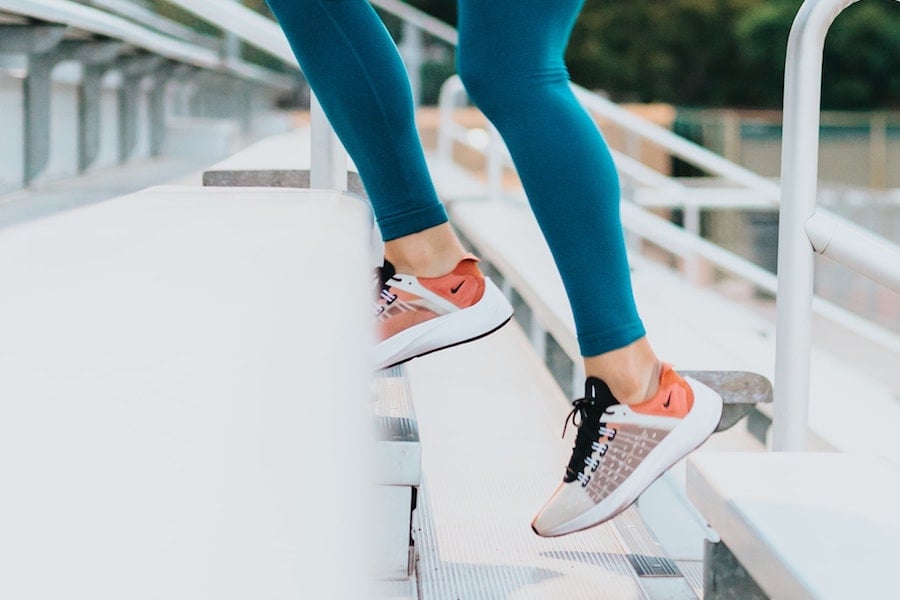 What treadmills do you use in Run City treadmill classes?
We don't use the classic powered treadmills that you will see in your local gym. In the Run City studio, we use Assault AirRunners, which are non-motorised treadmills. Using the latest fitness technology, AirRunners put you in control of your workout's speed, intensity, and input.
They are known for burning up to 30% more calories than the average motorised treadmill, whilst the curve detail encourages a better outside running technique.
They can take a bit of getting used to as you power them entirely - your speed, stride, power, strength, etc., pushes this tread to move. But that also means you can't quickly hit a stop button when you need the treadmill to stop. You will need to slow your momentum down to stop.
Our top tip for your first time on an Assault AirRunner is to stay in the middle of the tread. Keep your chest up and look forward as you go at your own pace. Take note of your comfortable pace to help guide you as you improve.
We selected non-motorised treads for our treadmill classes as we want all our customers to feel comfortable in the studio and see their progress. We don't set certain speeds for our running sessions of the class - you go at what speed you're comfortable at and push yourself according to your capabilities.
Can treadmill classes break down barriers to running?
Can running newbies survive?
Most definitely! The short and sharp running intervals help to mix it up and keep the running section enjoyable. Including interval sessions in your running program will help improve the speed of your distance running.
All of our classes are accessible to newbies & elite athletes at the same time. The instructor is there to guide you; however, you run at your own maximum pace on the tread & can choose from a variety of weights on the floor. It's all about the maximum you can do, and we will help you build on that with every session.
And running in a class can help you build the confidence to run outside, especially if you're new to running. At our Run City classes, you're in a safe environment where the energy is electric! Plus, of course, combining strength building with your cardio makes for a powerful workout.
Ok, so you've convinced us that your treadmill classes will whip us into shape (without sacrificing the fun!).
What other workouts complement Run City classes? What do you recommend to keep your body in top running shape?
The perfect compliment to a Run City workout is our Cycle City workout, of course. This low impact, high energy indoor cycling session will keep the calories burning, the cardiovascular system working and reduce the impact on the knees.
It's an epic workout but if you want to take a step back from cardio, definitely do light weights alongside your Run City session. Try to avoid the muscle groups used in class, though, as they may need time to recover.
Tell me more about yourself and how you came to be an instructor at One City?
I began as a personal trainer back in 2013, and after opening Cycle City, I focused on growing the business. I hadn't planned on teaching in the studio when Run City launched, but I happened to jump in to cover a class and loved it! Since then, I've been a permanent fixture on the timetable and haven't looked back.
Those who attend the treadmill classes bring so much energy. It really is such a fun workout where you can switch off, lose yourself in the movements and music, and focus on yourself.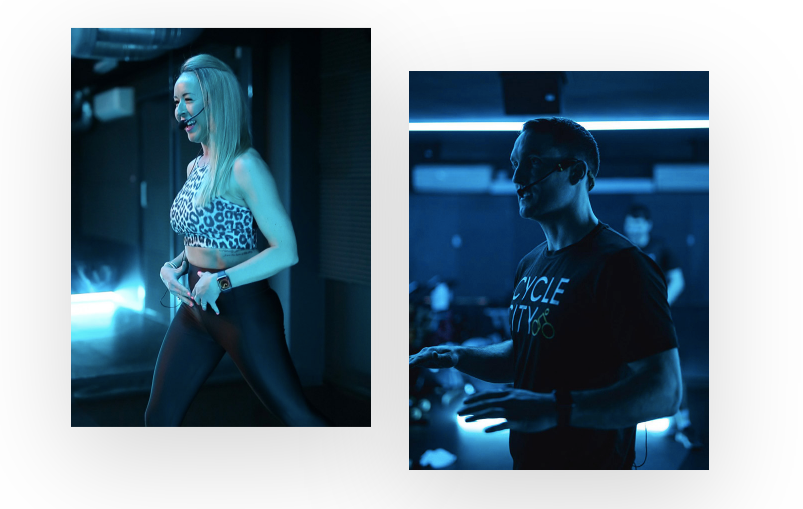 Thank you so much, Bertie! One more question before we let you run off: Can you give us a sneak peek into a Run City treadmill class workout?
Yes! Give it a go if you want to shake up your fitness routine and have access to a treadmill, or join us at Run City in Brighton :) Here's one that I taught this morning: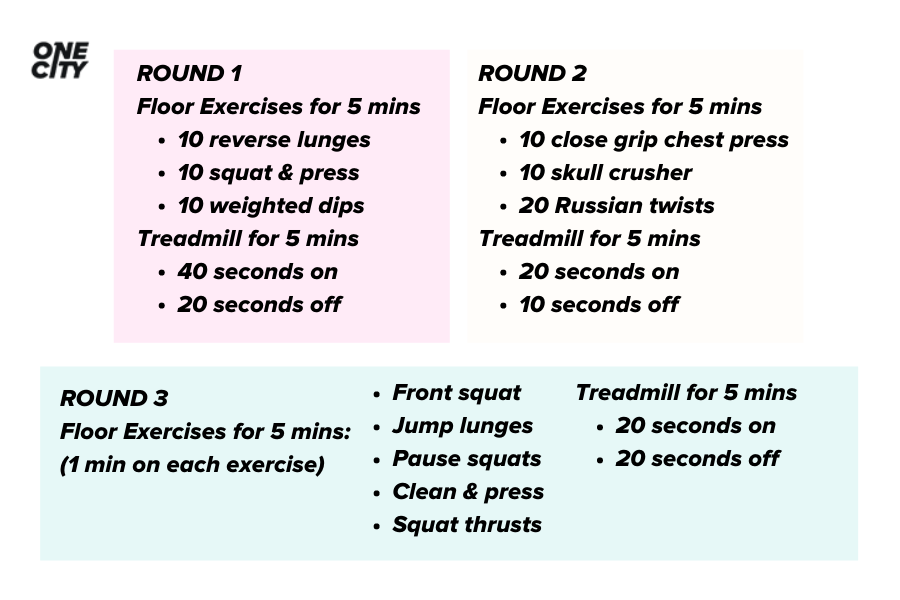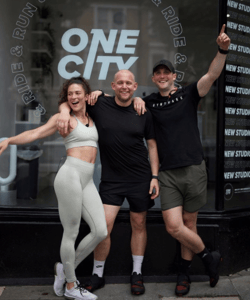 One City hosts both Run City and Cycle City classes in Brighton & Hove, both of which are available to book on Move!
Check out One City's classes on Move and give them a follow below: