They are both green. They are both full of goodness. But which one is the greatest green full of goodness?
It's a perfect day*, you've woken up at 6am and are whizzing up a green smoothie full of nutrients to fuel your morning workout. But which leafy green should you use as a base for your smoothie?
Now this isn't like the battle between burger and chips, both spinach and kale are full of nutrients and a great source of vitamins and iron. But which one takes the edge as greatest green of all?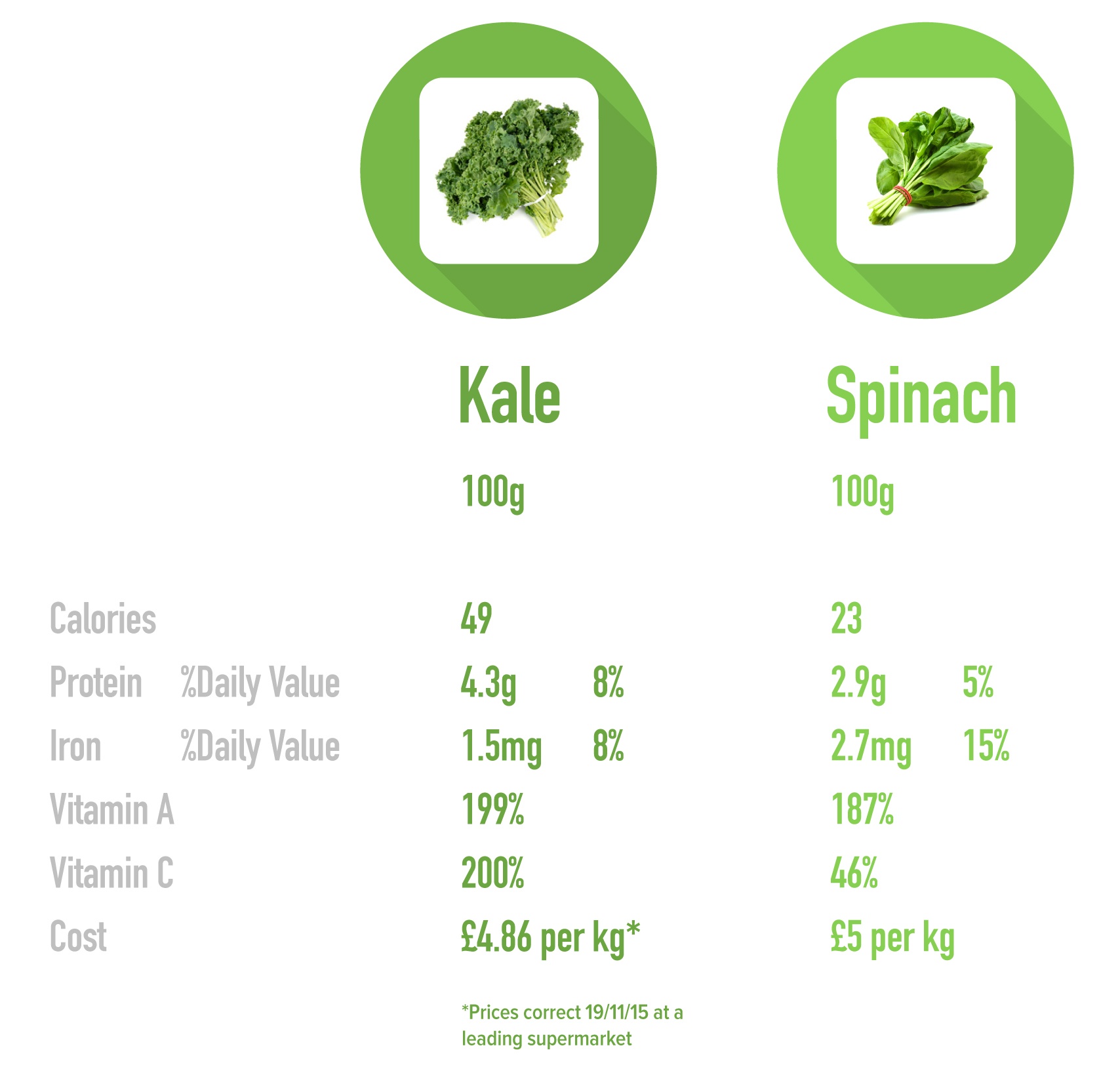 The Verdict
Let's face it, when it comes to greens, you can't really go wrong. But in this case, kale pips spinach at the post with it's higher levels of protein, and mind boggling amounts of vitamin A and C. For the cost concious amongst us, it's also slightly cheaper and denser - so less is more in terms of serving sizes. Sorry Popeye. But let's face it - there is not much in it. When it comes down to it, both whack a good dose of healthy awesomeness so you can't really go wrong!
*Disclaimer: If your "perfect" is a lie in till 10am, rest day and a breakfast of bacon and eggs, that sounds pretty perfect to us too!