If you lived your life purely through the eyes of Instagram, you could be led to believe that no true fitness lover's life would be complete without a trusty tub of nut butter by their side.
Nut butters have never been so popular and for good reason, they're a great source of good fats and protein and make for a tasty treat when paired with fruit and/or rice cakes. But are they all created equal? We've stacked up the most popular butters; peanut, cashew and almond against each other to see which one provides the best all round nutty goodness.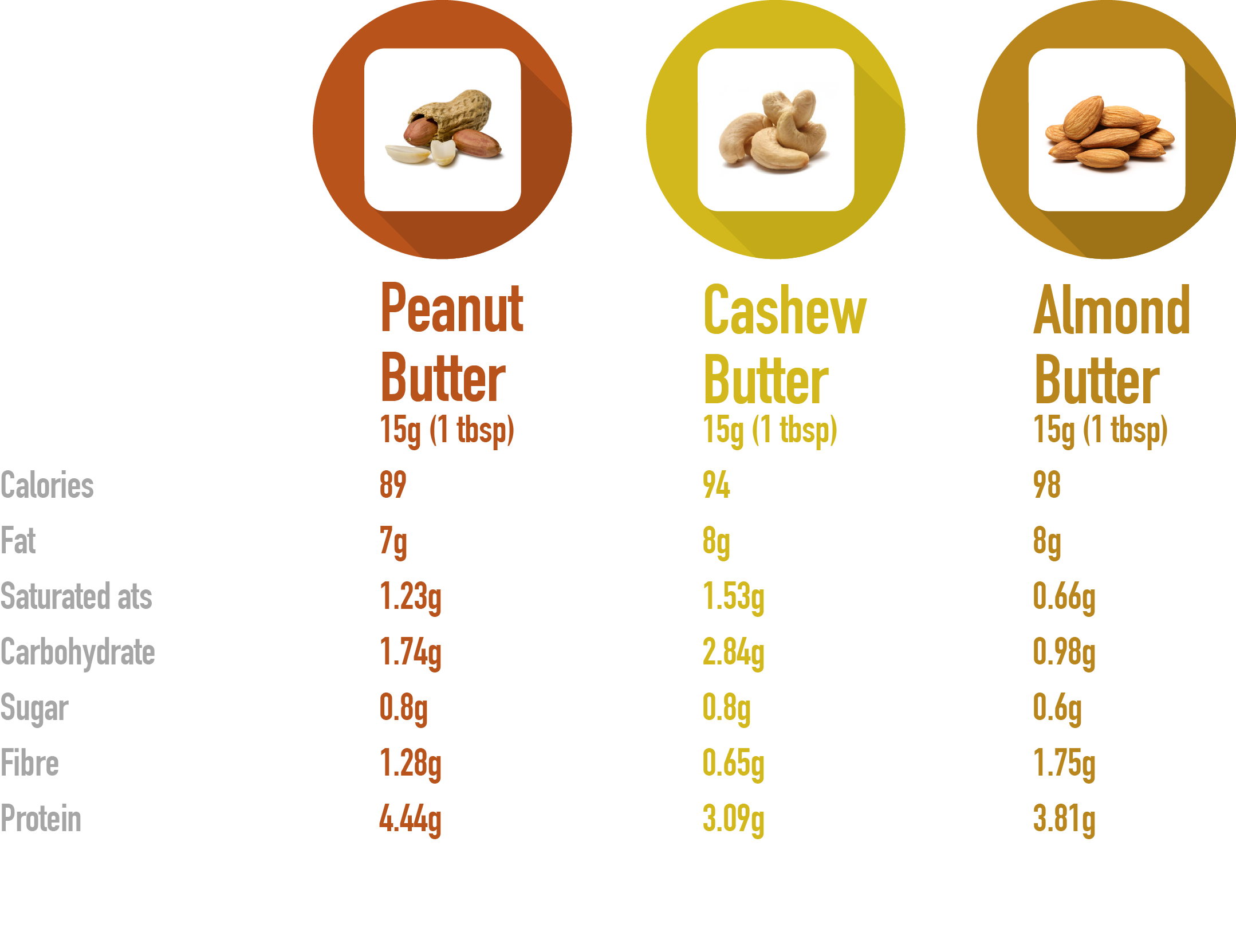 When it comes to calories and fat, it's a pretty level playing field between the 3, with less than 10 calories and 1g of fat separating the different nut butters. It's when we look at the fibre and protein content that we start to see some significant differences. Cashew butter only provides 0.65g of fibre compared to the 1.28g and 1.75g in peanut and almond butter, so if you're looking to up your fibre intake you're better off with peanut or almond butter.
In the protein stakes, peanuts are streets ahead with 4.44g per 15g serving, almond with 3.88g and cashew brings up the rear with 3.09g.
It's hard to pick a winner between these 3 (because they're all just so tasty!) but for an all round top nut butter, you can't get much better than good old peanut butter with it's comparatively low fat and high protein credentials. Just remember to choose a natural nut butter with no added sugars.
Which one do you go nuts over? And how's your favourite way to eat it? Let us know in the comments below!
WARNING: Nut butters can be very addictive (especially when attacked with a spoon!) Although they contain lots of nutritious goodness they are also very calorie dense and should be enjoyed as a balanced diet - as always, everything in moderation!
*Nutritional content found at www.meridianfoods.co.uk