Halloween doesn't have to just be for young children who want to go trick or treating. There's a growing popularity of Halloween runs popping up across the country, spooky themed fitness events that can recapture the thrill of the scariest night of the year while keeping you fit (and burning off all those extra Halloween treats!)
Check out our pick and get booking now.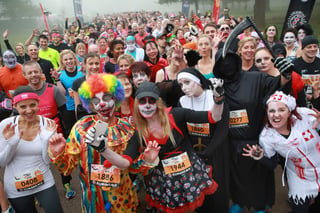 Choose from 2km, 5km or 10km distances and enjoy a Halloween run around the beautiful venue of Richmond Park with some spooky surprises on the way! There are prizes for the best fancy dress plus a trick or treat for all runners at the end of the race.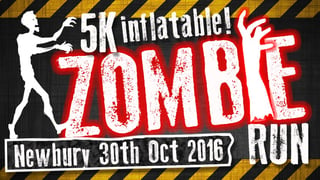 Not only does this race challenge you to tackle a 5km inflatable course, you also have to evade hungry zombies trying to steal 1 of your 3 lives on the way! Make it to the end with 1 or more lives and you survive…

Not for the faint-hearted, the Halloween 7 in 7 is 7 consecutive marathons, half marathons, or 10k's on 7 consecutive days. Each race has its own Halloween themed medal and if you can't make one of the races then you can opt for the virtual entry which allows you to race in your own time and location anytime between 1st October and 6th November.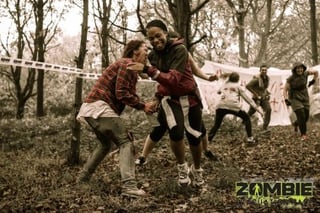 Once the fortress of the Saracens Rugby Team, Allianz Park has now been overrun by 100's of Zombies – join in for a 5k of fitness, frights and fun as you try to outrun the zombies and avoid getting infected!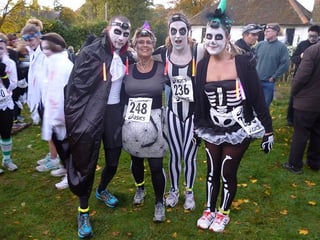 For a fun and frightening event for all the family, sign up to the Night Fright walk or run and grab your glowsticks and fancy dress!