Think Halloween is just about chocolate and sweets? Think again.
We've scoured the web to find some ghoulishly great healthier Halloween recipes for kids and adults alike. We're not suggesting abandoning the treats altogether, but lighten the load with these recipes (which also double up as a great school holiday activity!)
1. Devilish Avocado Sriracha Deviled Eggs Recipe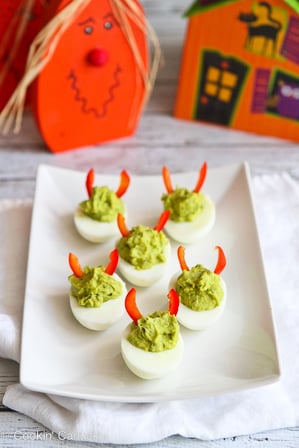 These hard boiled eggs topped with avocado and pepper pack a filling protein punch. Don't have any sirracha to hand? Replace with hot pepper sauce.
2. Strawberry Ghosts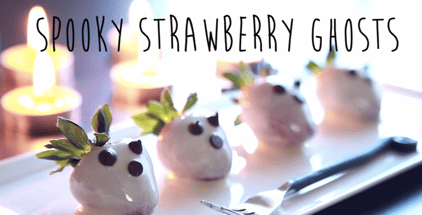 These easy 3 ingredient white chocolate covered strawberries are great to make with the kids!
3. Apple Monster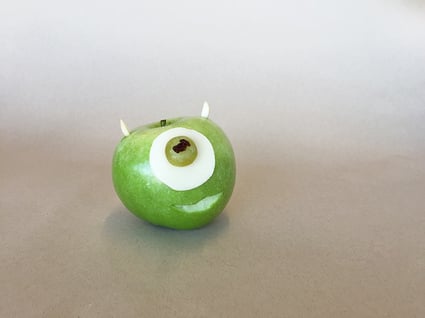 Fans of Monsters Inc. will love these sweet and savoury treats!
4. Frozen Banana Ghosts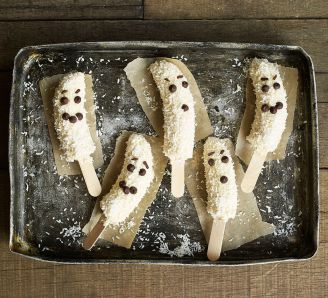 Another easy, no mess recipe, these frozen bananas are a great alternative to ice cream.
5. Frankenstein Kiwis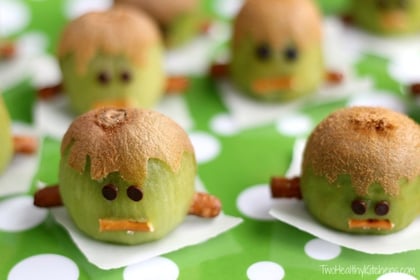 We're not sure any form of Frankenstein is supposed to be cute but we can't help but feel a bit fuzzy when we see these little kiwi terrors!
6. Witches Broomsticks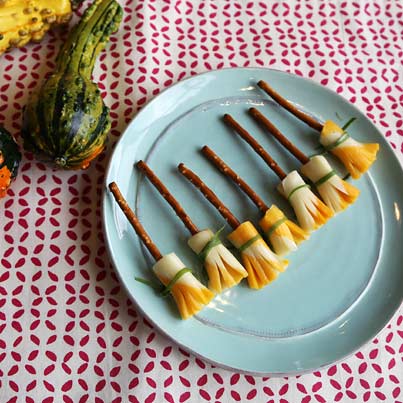 These spooky broomsticks look super impressive but are so easy to make with only 3 easy ingredients.
Want more recipes? Check out our 7 ways to get your 7 a day!