We all want to be a success, but remember: success isn't gifted. It's earned. You have to work hard to succeed in life and the habits you accumulate can impact your achievements, and generally leave more of an impression on your life than you may think.
We all want to be a success! But what qualifies 'Success'? Success is an ambiguous word which many strive to achieve, but we all measure it in different ways. From climbing the career ladder to being a proud parent, from being a good friend to cultivating your creative passions - we can all be successful in different ways without breaking world records or being a pioneer… but it boils down to hard work, effort and focus. Get that hat trick and you can achieve anything.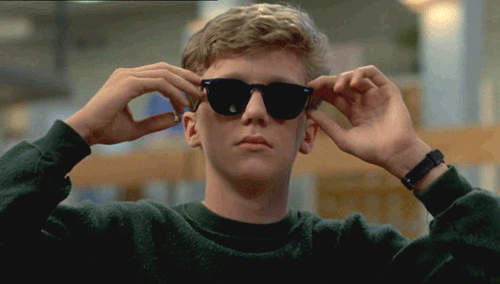 However, we can learn a lot from those who have practised and honed habits that have helped them achieve BIG in their lifetimes. And looking at people who have done great things and how they finish their days can give us some guidance on how to live our best lives. Check out these things that successful people do every night and see what you'll be integrating into your lifestyle tonight!
5 Things Successful People Do Every Night
1. Take Action For Tomorrow
What?
A major part of success is about taking certain actions to make sticking to your good habits easier.
How?
If you want to exercise before work tomorrow, the action you need to perform is to prepare your gym kit for the next day. Be prepared like a good Boy Scout and repeat it enough times until it becomes a habit that you no longer consciously think about.
Take this simple action which will lead to good consequences (getting your workouts in) and increase your weekly fitness quotas.
Who does this?
Sharon Friedman, Iron-distance triathlete: Sharon does most of her training first thing in the morning, which she finds reduces missed workouts and makes her feel great throughout the day. She lays out all her workout clothes and training gear the night before her sessions so she can just get up and go in the morning.
2. Plan in order to relax
What?
It may sound counter-intuitive, but people with hectic schedules keep their sanity by planning the day ahead, so they can enjoy a restful night.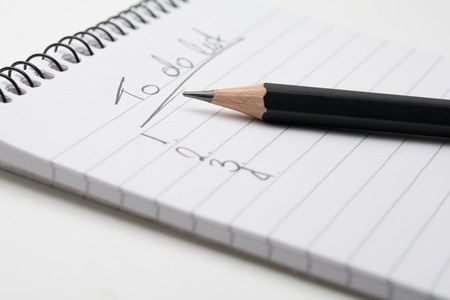 How?
If you're someone who struggles with worrying about things you have to do tomorrow, you might find it useful to write a 'To Do' list before bed. List all the chores, duties and tasks you plan to complete tomorrow, but keep it short and focussed. Make sure that this list contains the most important things you want to achieve… and getting out of bed isn't allowed to be one of them.
Who?
Kenneth Chenault, CEO of American Express, always writes down three things he wants to accomplish the next day.
3. Read Up!
What?
Put down your smartphone if you want to power through your life! Pick up a book instead and read some pages before it's time for lights out.
How?
Reading before bed has been proven time and time again to carry a host of benefits: from helping improve memory and mental abilities, to helping people become better public speakers. A 2009 study by the University of Sussex found that reading for just six minutes can reduce stress levels by up to 68%, plus another study showed that reading fiction could improve your social perception and emotional intelligence.
It is also known to aid sleep - we all know that a solid night's sleep can improve performance, motivation and stamina the next day!
Who?
Ex-president of America, Barack Obama, and Bill Gates are both known to read for at least half an hour before they go to sleep. Why not have a browse of other successful people who read before bed - it's an impressive list that will soon inspire you to get reading.
4. Practice Mindfulness
What?
Consider this meditation for modern living! Mindfulness is defined as "a mental state achieved by focusing one's awareness on the present moment, while calmly acknowledging and accepting one's feelings, thoughts, and bodily sensations, used as a therapeutic technique."
How?
Forget the incense, windchimes and other cliches that are associated with meditation. Mindfulness has become mainstream and a popular practise for those who need centering. It is an artform though - it needs to be practised:
Set aside some time and space.

Become present and quieten the mind.

Let your mind wander, but bring it back to the focus.
It may not come naturally to you, but with practise you can quickly become accustomed to taking some slow minutes in your day - see some top tips on how to get started here. Mindfulness is frequently linked with success as it allows your mind to function at maximum ability. Benefits include:
Headspace is a great app that can help you get started if you're new to practising mindfulness. Created by former Buddhist monk, Andy Puddicombe, it has helped thousands connect with themselves and carve a slice of peace out of their day.
Who?
Gwyneth Paltrow, Emma Watson and Davina McCall are all reported to practice mindfulness.
5. Switch off
What?
Successful people don't spend time checking emails or perusing social media before they go to bed - they make sure they switch off from the world in order to quieten the mind, let go and actually relax without work taking over every waking minute.
How?
A study carried out by Dutch researchers found bedroom procrastination to be a major factor relating to getting insufficient sleep and as a consequence, decreased individual well-being. You need to separate your resting space with your work - ensure bed is only for sleep or fun times (wink, wink)... do not let bed be a place for reading emails full of stressful requests which will end up being featured front and centre when you close your eyes.
Who?
Arianna Huffington, Huffington Post's co-founder, revamped her approach to sleep - all electronics are banned from her bedroom to ensure she gets much needed separation from her work life.
So there you have it! Some top tips for you to help you rethink how you approach bedtime. Being successful doesn't have to mean being run ragged and having high stress levels! Remember, optimise your life to be the best that it can be by making sure you know when to plan, when to enforce calmness and when to switch off.