Have winter's frosty mornings, dark evenings and de-icing your car got you pining for warmer climates? Same here. But winter doesn't have to be a time to hibernate from your fitness - it can be the perfect time to escape to the sun and focus on your fitness!
Spend some time somewhere glorious and improve your health and wellbeing. Avoid the winter slump and check-out our top winter fitness destinations. Take-off for a break before the festive fever, or escape the January blues to start 2018 relaxed and rejuvenated… and on your fitness A-game!
From yoga retreats to 'insane fitness' (ouch!), see our top winter escapes to improve your fitness...
5 Winter escapes to improve your fitness
Despite its undisputed reputation as the ultimate party island and one of the most hedonistic places on earth, Ibiza is remarkably beautiful and peaceful out of season. Especially the gorgeous Cas Gasi boutique hotel.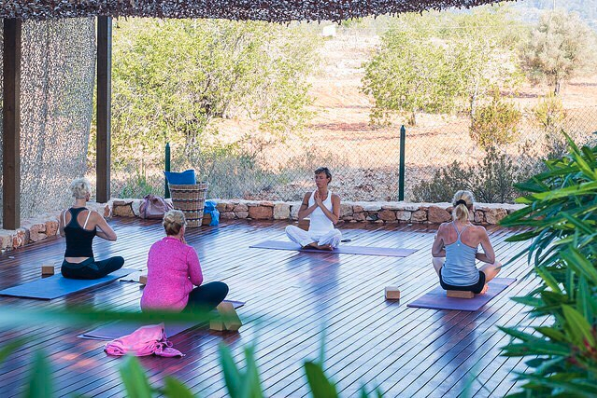 image: @casgasi
Nestled away from the hustle and bustle in the gorgeous countryside, Cas Gasi offers yoga retreats that offer a slice of Balearic bliss and help you relax, reconnect and find your inner zen!
As part of these packages you'll enjoy:
A personal appointment upon arrival to discuss your goals

Daily massages

Delicious, nutritious meals created with locally sourced produce or homegrown vegetables and fruit.
Nurse your Christmas hangover here - it's the perfect way to treat your mind and body to some tranquillity after the buzz, late nights and celebrations of the festive season.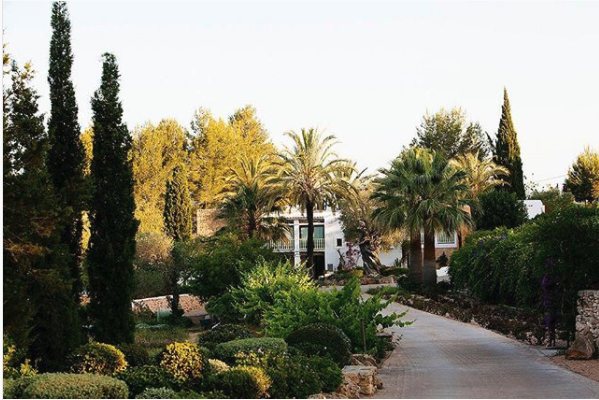 image: @casgasi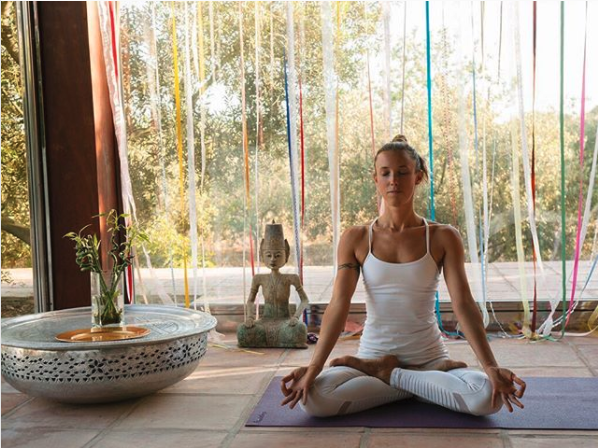 image: @casgasi
If you want to escape for a bit longer, why not escape January and take-off to Sri Lanka for a few weeks? Celebrate surf culture on the beautiful island, dotted with palm trees galore with Ceylon Sliders.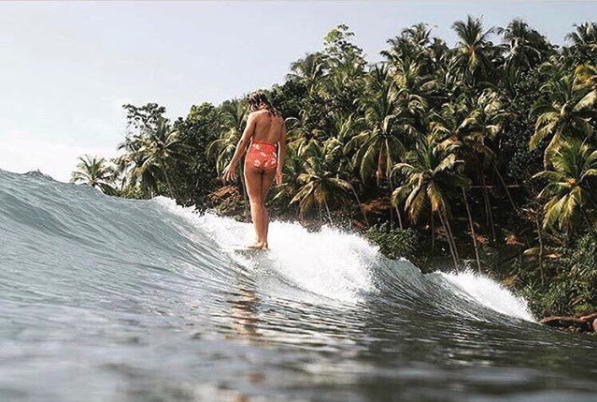 image: @sunshinestories
This small hotel, cafe (full of health!) and shop in Weligama allows you to enjoy a zen escape and use as a base for a backpacking trip. Whether you're a surf beginner, improver or just want a guide to show you the best waves on the coast - they can provide it all. Join in the yoga sessions on the open-air yoga terrace and feel invigorated.
And if you're after a surf and yoga retreat, Ceylon Slider's sister company, Sunshine Stories, can provide! Stay for a week and have all this included:
Meals

Accommodation

Surf and yoga lessons

Cooking classes

Temple visits

Unlimited coconuts….

AND video analysis of your surf techniques which will be compiled into your own surf video momento after your stay!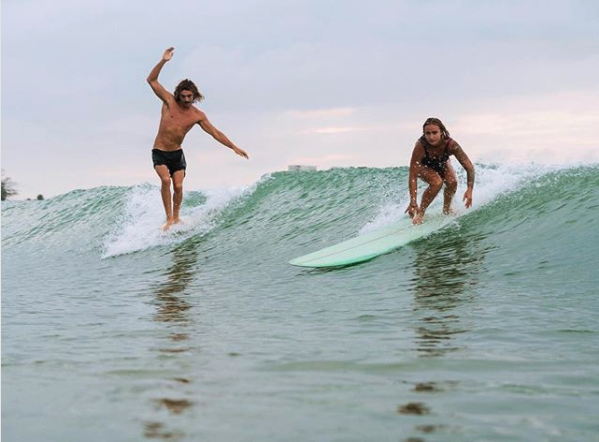 image: @sunshinestories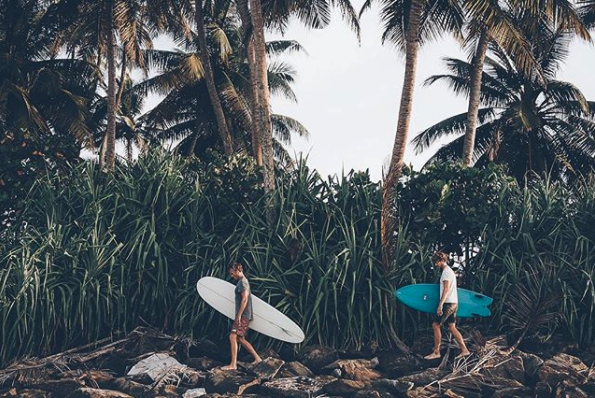 image: @ceylonsliders
One of the largest training centres in Europe, Playitas Resort is used as a base for international athletes to train for sports events around the world - but you can enjoy a fun and fitness-filled break there too!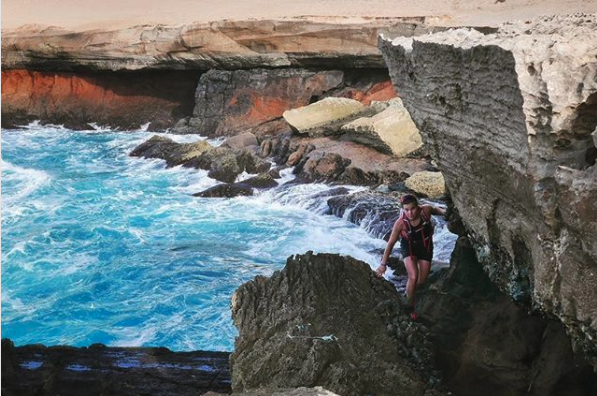 image: @playitasresort
Located in Fuerteventura in the sunny Canaries where temperatures average around 20°C in December; the resort offers a choice of hotel, apartment and villa (if you're feeling fancy!) accommodation. And just look at what activities are available…there really is something for every fitness fanatic!
Huge Olympic swimming pool

Daily yoga classes

Bootcamps

Indoor and outdoor gyms

Climbing wall

Beach volleyball

Golf course

Indoor cycling

Hiking excursions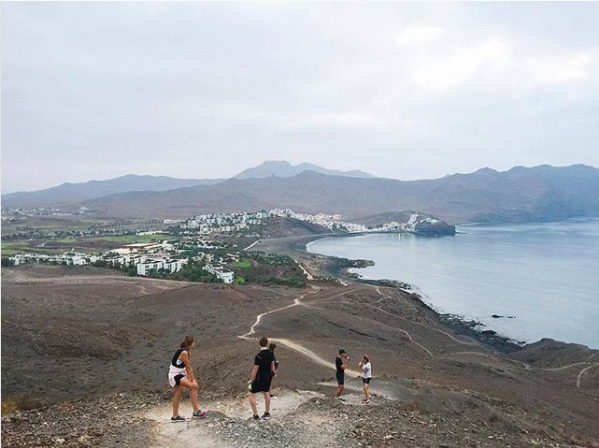 image: @playitasresort
For those who want to hone their skills in a certain area or try something new, Playitas Resort also offers a range of themed fitness breaks. These can range from Body & Mind to Running Weeks led by world-class athletes and experts in the field. If you can drag yourself away from the resort, Fuerteventura offers over 150 beaches to rest your DOMS-riddled body on, epic waves perfect for windsurfing and centuries old villages to explore.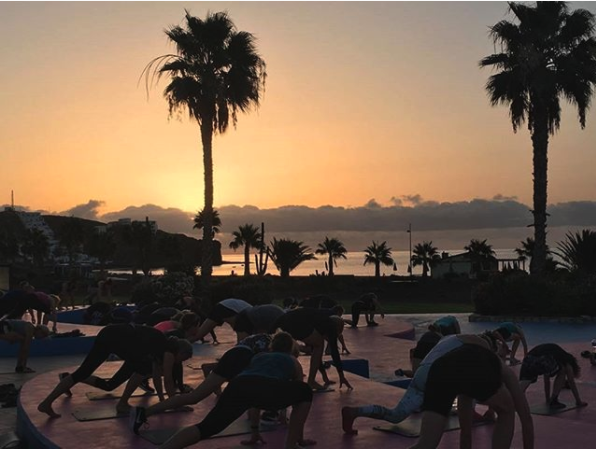 image: @playitasresort
For those serious about shaping up and getting fit for Christmas, Epic Sana in Portugal is the perfect place to do it! Located on Portugal's gorgeous Algarve, Epic Sana offers a range of retreats, including the (slightly scarily named) Sayanna Insane Fitness: a 1 week fitness programme that gets awesome results – fast!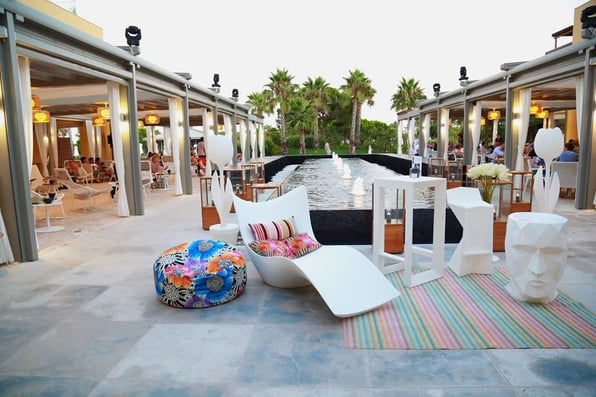 image: EPICSANAAlgarveHotel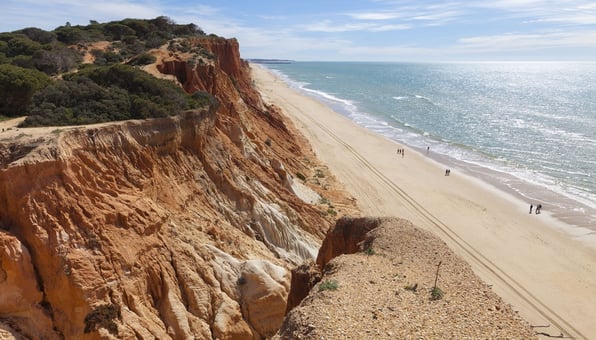 image: algarve.epic.sanahotels
What's included:
7 nights' accommodation

A wellness meal plan

2 fitness assessments

6 workout days

2 massages

Nutrition workshop
This really is the ultimate ticket to feeling great. Workouts include a range of sweaty HIIT, cardio and strength training (did we mention this is not for the faint-hearted?!) and will put you through your paces.
Reach your max, then leave refreshed, re-energised and ready to tackle the new year. When you're not sweating, there's the chance to explore the local area, unwind in the Wellness Spa... and with five hours of sunshine a day you may even get in some beach time!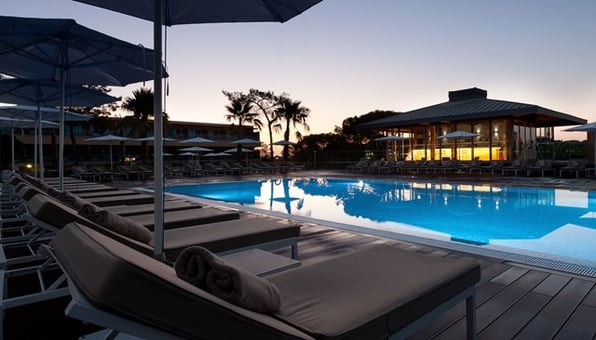 image: algarve.epic.sanahotels
Located near Agadir, Original Surf Morocco offers a range of surf and yoga packages that let you enjoy the thrill of riding the waves and the serenity of yoga practice in the midst of beautiful Morocco.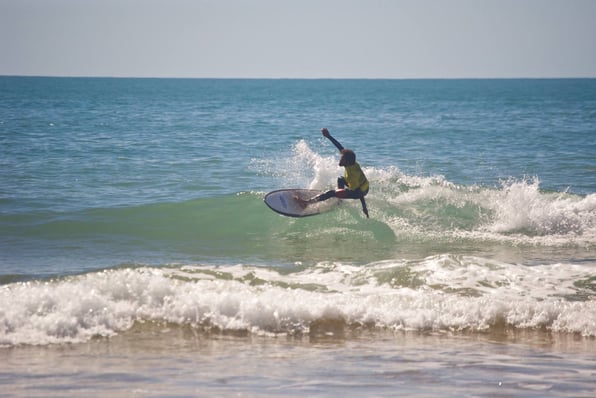 image: @originalsurfmorocco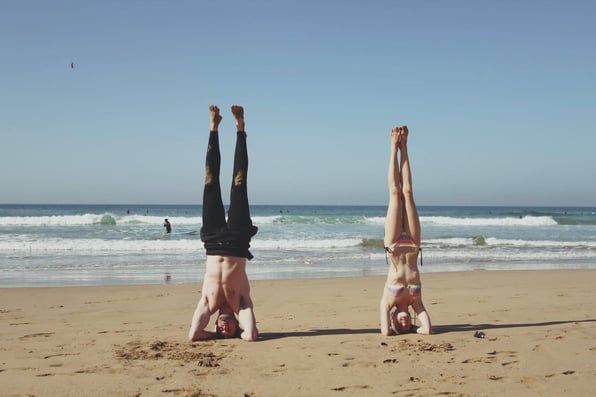 image: @originalsurfmorocco
Away from the beach, Agadir offers a laid back glimpse of Moroccan living and with 300 days of sun a year, it gives a healthy dose of much needed vitamin D in the winter months!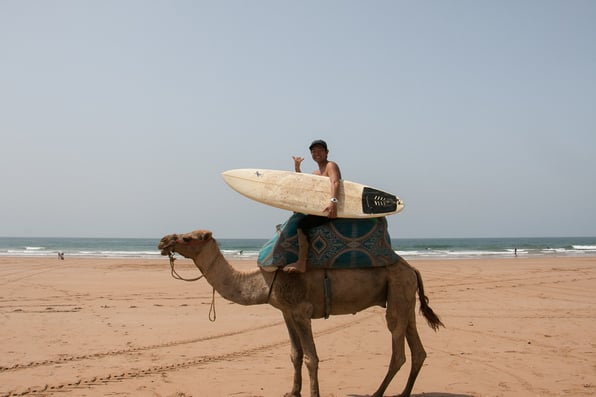 image: @originalsurfmorocco
So if you're keen to escape winter and improve your fitness, then spin that globe and see where you could head to. Island life? Or being herded in crowded shopping centres?... We know where we'd rather be...