What the heck happens to our evenings? During the week, long days in the office can sap motivation to get those pesky chores done come evening. And before you know it, bedtime is calling and you're in no way prepared for tomorrow. Especially for lunch…
Hands up if you still make a packed lunch every day?
If you're in the team of 'I'm too busy to prepare anything, I'll just pop to Pret', then listen up. There are so many quick healthy packed lunches you can make which will be kind to your wallet - try not to think about how much a DIY Pret-style salad would actually cost you… And also packed lunches are kinder to your waistline. Creating your own meal gives you so much control about what you're putting into your body, and there'll be no hidden nasties.
We've got some great quick packed lunch suggestions that even the busiest bee would have time to make… time to revolutionise your lunchtimes, efficiently smash some meal planning and get the delicious, healthy, affordable meals you deserve! Not a Capri Sun in sight.
6 quick healthy packed lunches (that even the busiest bee will have time to make)
Want something low carb but high in protein? Try these nifty little wraps that use lettuce leaves instead of tortillas. With simple ingredients such as tuna, capers and avocado, you can dress it up to be a delicious lunch. Bring the ingredients to work and make it fresh in the kitchen!
Meal prepping can be such a blessing. Use some brief minutes on your weekend to whip up a jumbo portion of pure health, then dish it out into a Tupperware for your office lunches. We love this 30-minute Vegan Buddha Bowl - roasted sweet potato, quinoa, avocado and chickpeas splashed with a tantalising dressing. Yum!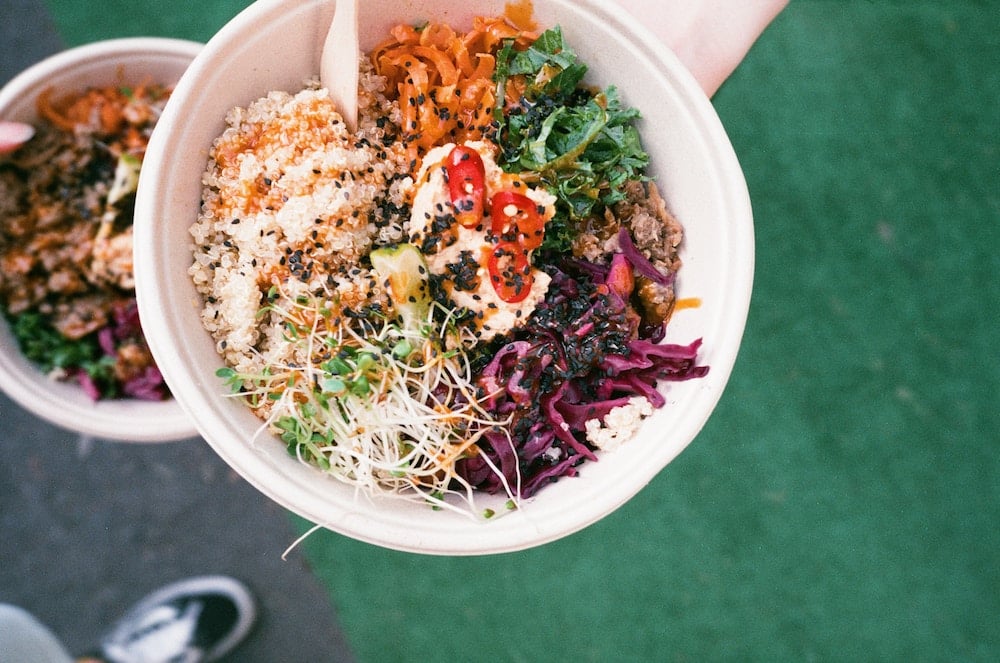 All about the instagram? Try these colourful salad pots that are super easy to pull together and look bloody gorgeous. With honey roasted vegetables, pile up multiple layers of raw veggies with green pesto, topped with crumbled feta. Not only will it taste delicious but you'll find it's pretty easy to pop in your bag for your commute.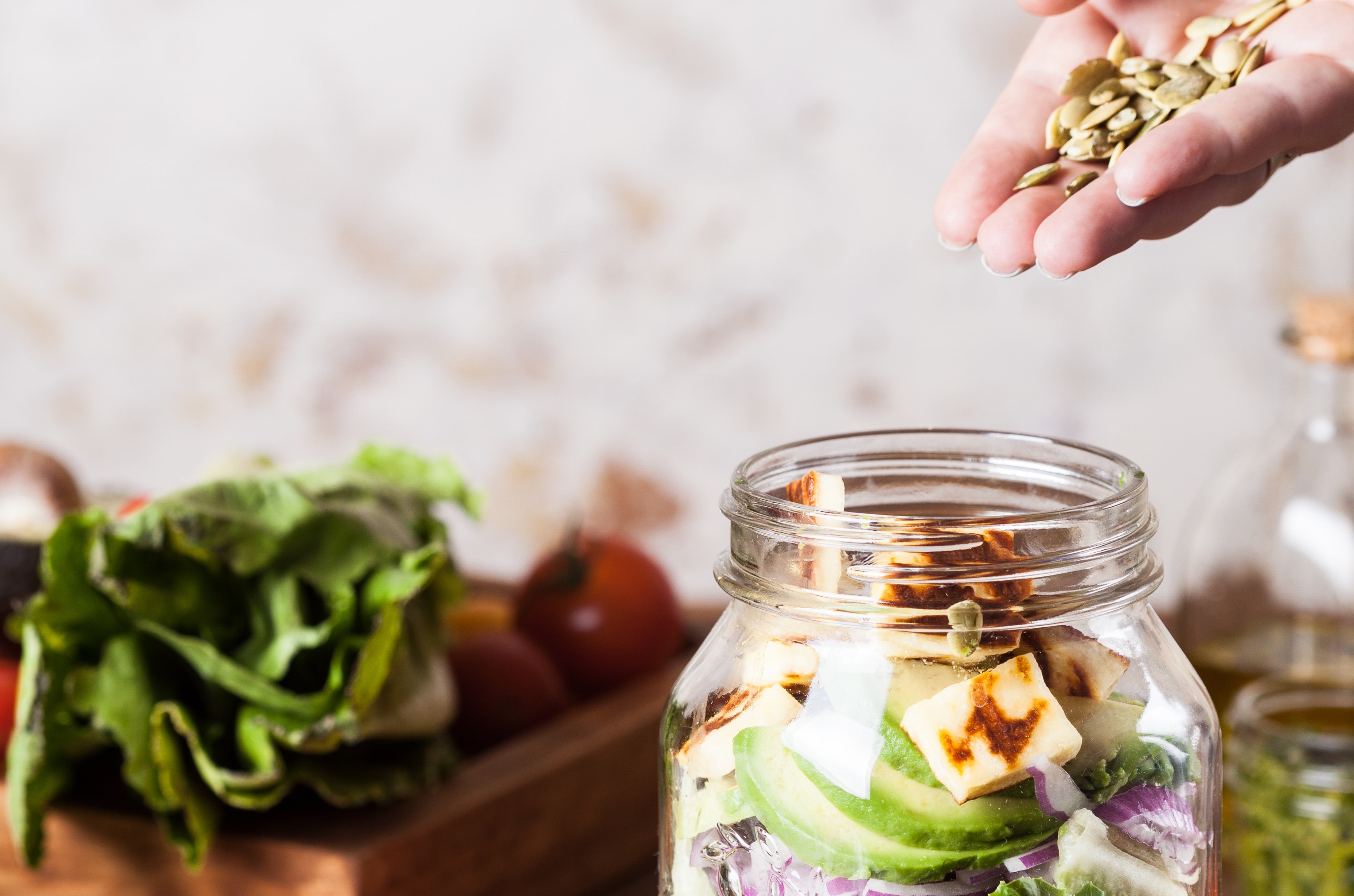 No artificially flavoured Pot Noodles here - try out this brilliant healthy alternative! Pop boiled eggs, cooked noodles, and an abundance of fresh veggies and flavours into a microwavable pot. When ready to eat, just add hot water and shove in the microwave. Voila! A steaming broth of sustenance. These pots will refrigerate for up to 3 days.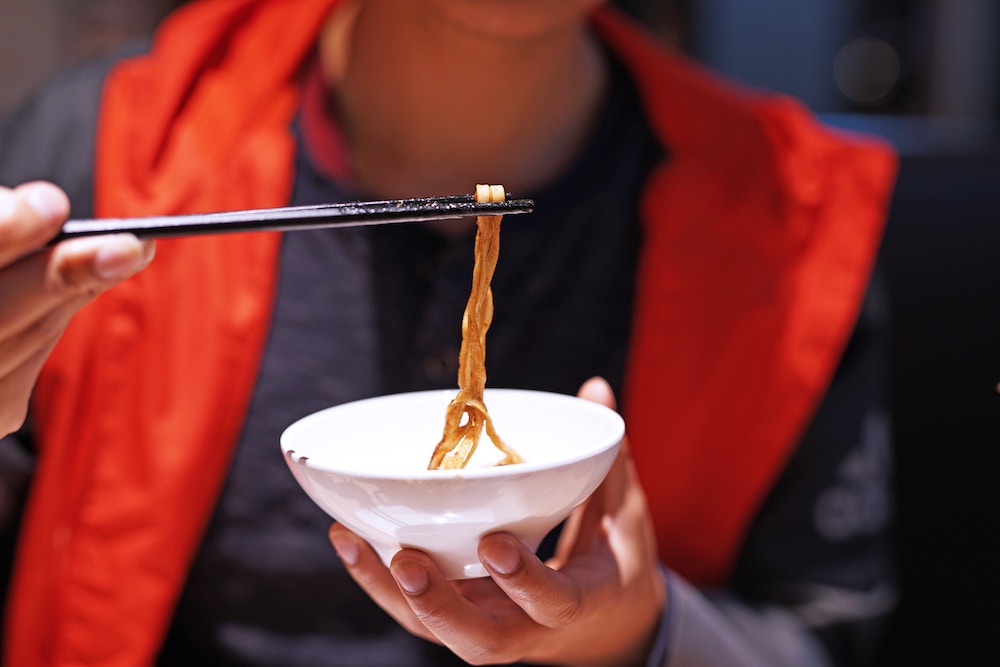 Do you go nuts for a classic nicoise salad? Try this version for your lunch in the office! Make a batch of quinoa and then add in capers, eggs, olives and beans - topped with fillets of smoked mackerel. Rich in omega-3s, this will fill the hole in your belly and is also perfect for a post-workout lunch! Stock up on that protein!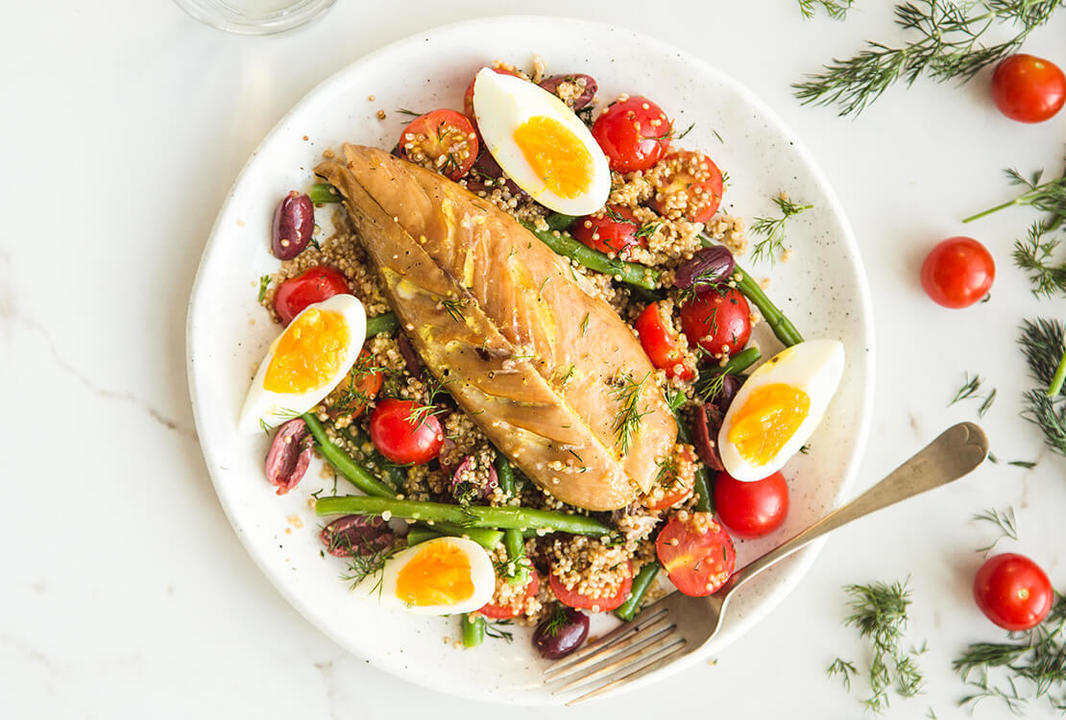 Image c/o Mindful Chef
Healthy and filling, this only takes 30 minutes to prep and cook. Cook rice (why not try black or wild rice?) and lightly fry the black beans in bulk one evening, then serve up lunch portions each morning with beans, kale, avocado and onion. That chipotle paste will certainly perk up your tastebuds!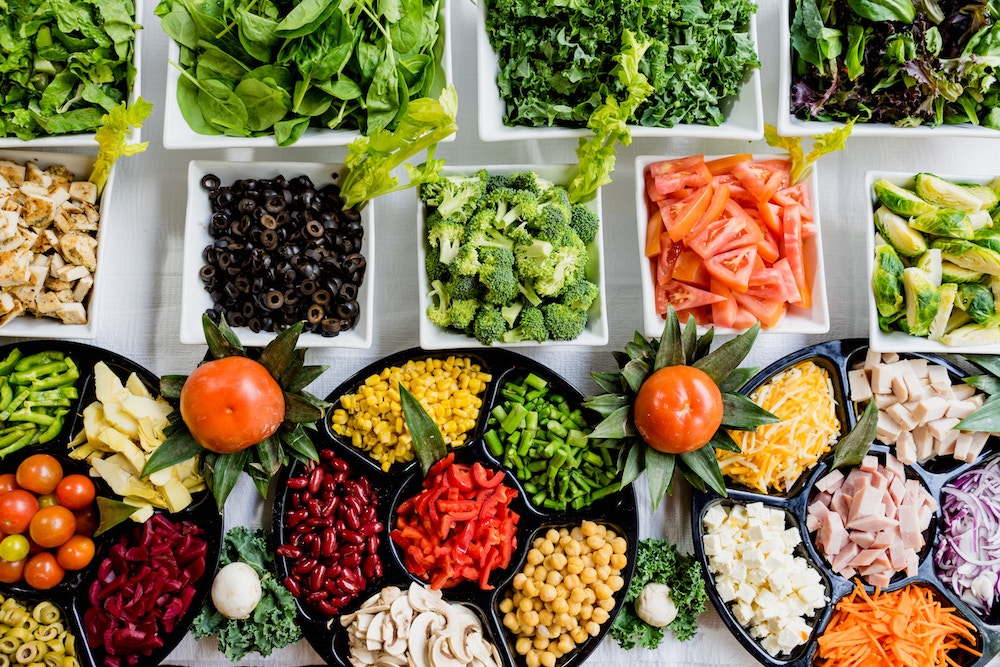 Sometimes it feels bloody fantastic to use your evenings for pure chill time. You may have fit in a catch-up with friends, slipped into a workout class to get the blood pumping, or just resigned yourself to a well-needed slob on the couch. We all need 'me time'... but there is something in being prepared for the upcoming day.
We all lead busy lives, but taking some time to make sure you're fuelled right is invaluable. Try taking a packed lunch for half your week and see how easy it is to make your lunches nutritious and delicious. You'll soon be doing it every day and will never look back!