Maybe you're a vegetarian, looking for #MeatlessMondays inspo or perhaps you're just trying to cut back on the amount of meat you eat - whatever the weather it's useful to know that there's loads of ways you can get protein in your diet without relying on meat.
Protein is a vital part of a healthy, balanced diet as amongst other things, it provides the building blocks for our body to repair and build new cells. As a reference point, there's an average of 20g of protein in a 25g scoop of protein powder supplement.
However, it's always better to go natural where possible and a typical way people get protein in their diet is through meat and fish but there's lots of meat free options - check out our top 6.
1. Quinoa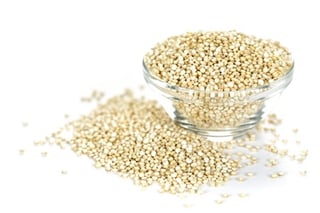 Not a grain but a seed, an 185g serving of quinoa will provide you with 8g of protein. Not only is it a higher protein alternative to rice or cous cous it's also considered a "complete protein" because it contains all 9 of the essential amino acids. Try it out in a salad like this one (plus the halloumi adds an extra 11g of protein per 50g!)
2. Chickpeas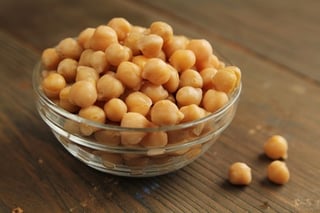 In 100g of chickpeas (or garbanzo beans as they are also known), you'll get 19g of protein. Unlike quinoa, chickpeas are an incomplete form of protein so you'll need to combine them with another source of protein such as tahini (a paste made from sesame seeds) in this houmous recipe.
3. Cottage Cheese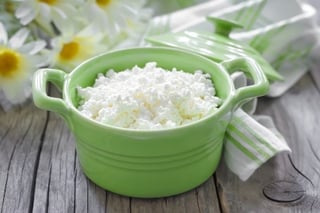 It may not look too appetising, but you get 11g of protein in cottage cheese for less than 100 calories. It also contains a high level of casein which keeps your blood amino acid levels elevated for a longer. There's some pretty ingenious ways to use cottage cheese around the internet, as a substitute for milk in pancake and waffles and in this raspberry cheesecake smoothie recipe.
4. Black Beans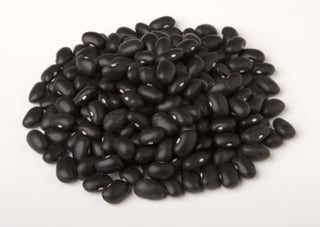 If you're a fan of Mexican or Jamaican cuisine, you're probably no stranger to black beans. Rich in fibre, versatile and filling they also contain 8g of protein in just a 1/2 cup serving. Great with rice, in burritos and chilli you can also use them to turn sweet treats into protein power houses like these black bean brownies.
5. Peanut Butter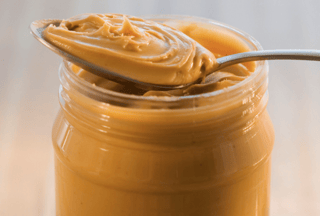 We've talked before about our love of nut butters and peanut butter is no exception in the protein stakes. Two tablespoons contain around 9g of protein, so whether you eat it from the jar by the spoon (no judgement), pair it with an apple or banana for a snack or if you use it to make a satay sauce for a vegetable stir fry, you know you're getting a nutritionally sound source of protein (just make sure you stick to the unprocessed stuff!)
6. Eggs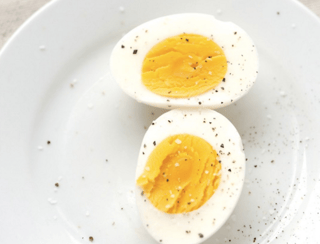 Not only is there around 6-7g of protein in a medium sized egg, it also contains all 20 amino acids (essential and non-essential) in the most digestible form. The best thing about eggs though has got to be their versatility - perfect for breakfast, lunch dinner or as a snack!