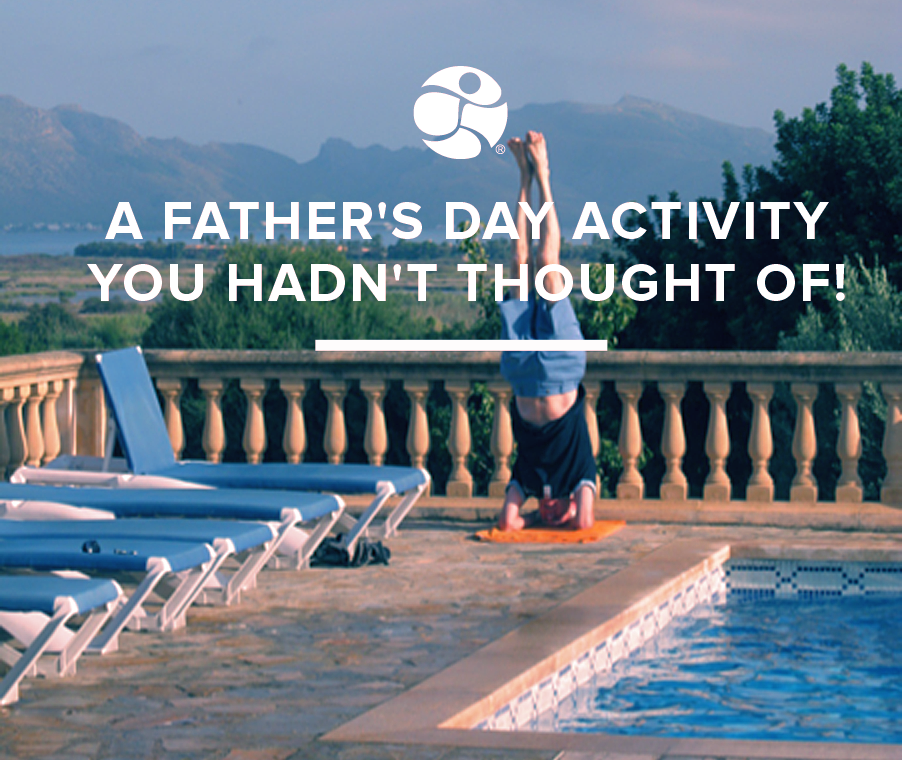 ---
It's Father's Day this weekend - how does your personality compare with your dads when it comes to exercise?
Here is my 70 year old father standing on his head on the concrete floor by the swimming pool on our family holiday. He is, of course, doing his yoga routine as he has always done every single morning for the last 40 years. Wherever he is, whatever mood he is in, and whatever the weather he will still find the time to do his exercises. What is it that motivates him to do this? How does he manage to keep interested and disciplined in his chosen form of exercise?
As Move's resident Psychologist I believe the answers lie in his personality. My Dad is a structured kind of guy, he likes his routine and he is very committed to it. His personality characteristics are reflected in the type of exercise he chooses to do and the way in which he does it. There are elements of our personality, for all of us, which will influence our choices and our motivation to succeed.
Families often encourage their children to partake in similar kinds of exercise to themselves. Are you similar to your family?
Find out how you all compare using our new exercise profiling tool and give your Dad a different kind of Father's Day gift this weekend! Do you come out the same Type as your Dad/Mum/Brother/Sister /Best mate?
Take the quiz by clicking the image below and let us know your result in the comments section below!