As the festive period comes closer, we've decided to shift our regular weekly slot to feature foods that are particularly tempting this time of year.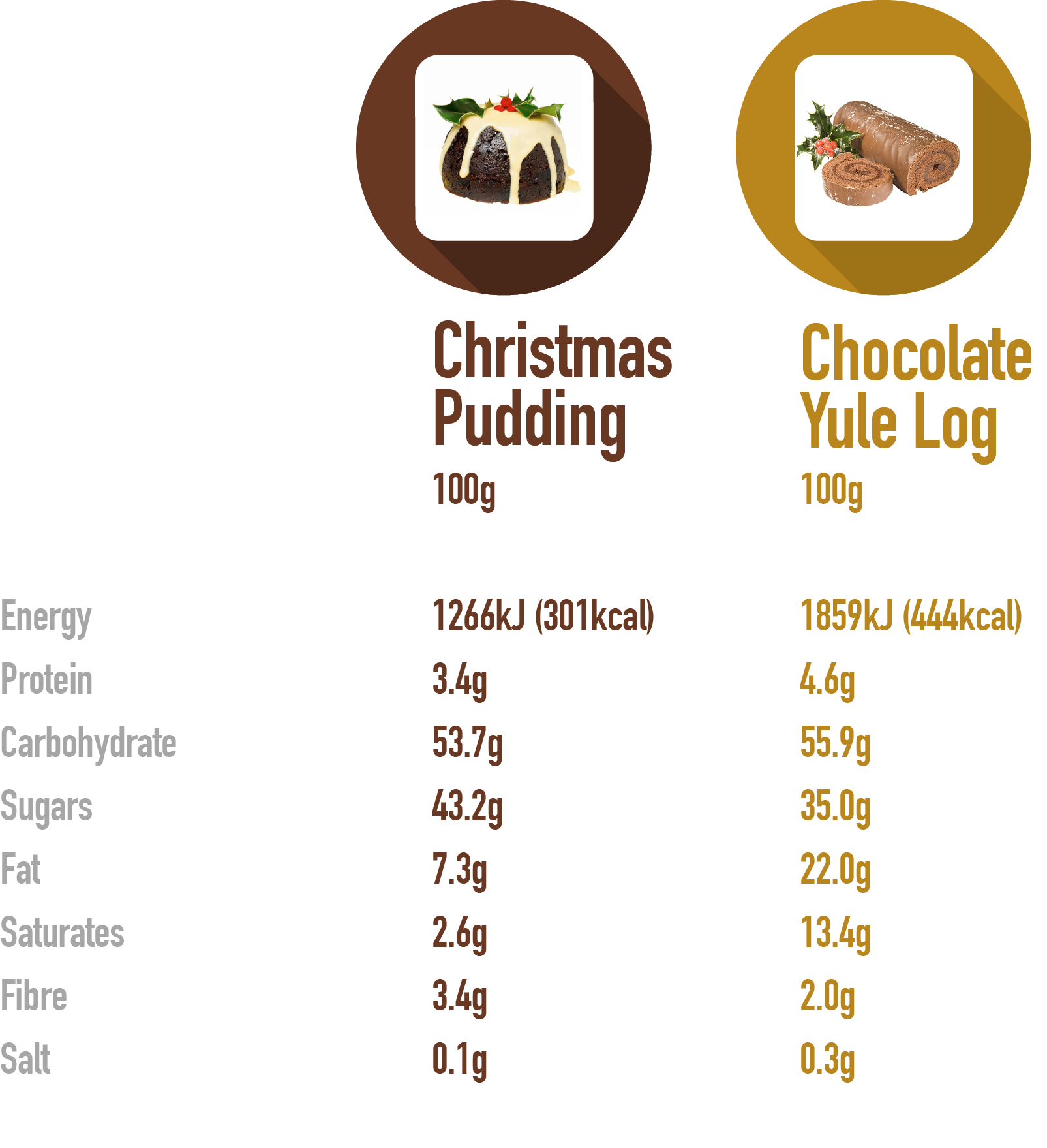 The Verdict
When it comes to Christmas treats, we're not suggesting that either Christmas pudding or chocolate yule log are packing much of a nutritional punch. But if we're looking at which is the most saintly out of two sinful treats, then Christmas pudding just takes the edge.
In terms of calories, Christmas pudding has 32% less than chocolate yule log but as we known calories don't tell the whole story. Whilst chocolate yule log has more protein and less sugar, the fat content rockets - 3 times more fat than in a Christmas pudding and over 5 times the amount of saturated fat.
So if you're trying to be good then pick some pudding - just make sure you account for any extra cream or ice cream you add to it!