Being active and squeezing all you can from life should be at the top of everyone's list! We all know that being active makes us happier, healthier, and ready to take on the world… But how do we develop a workout habit and turn it into an awesome lifestyle, not a chore?
Finding your fitness motivation may not be as tough as you may think. With studies proving that the average UK gym-goer doesn't last longer than 8-weeks of regular attendance, you're not alone in the eternal gym motivation struggle. And the answer behind finding workouts that will suit your lifestyle, your body, your fluctuating energy levels and your need for variety is… a multi-gym membership.
Our MoveGB Multi-gym memberships open an unbelievably huge scope of fitness venues which makes working out fit into your lifestyle. You don't have to change the way your schedule runs to get active – no sacrifices here.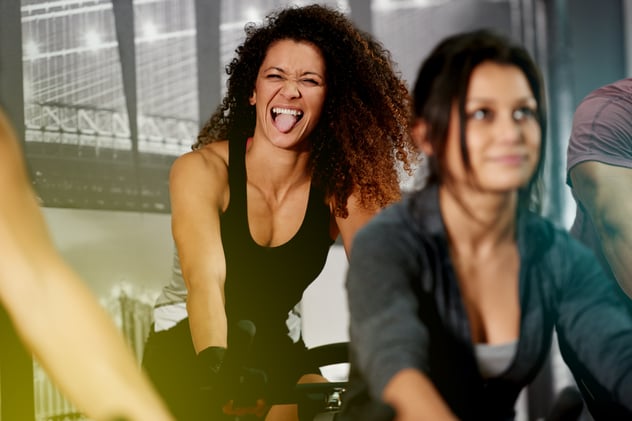 What is a Multi-Gym Membership?
The MoveGB multi-gym membership is basically a flexible gym membership that gives you access to hundreds of gyms, swimming pools, fitness classes and other activities. So, whenever you're thinking 'what gyms are in my area?' or 'what are the fitness classes near me?', you can hop onto the app or website for a browse of what you could get involved in. Even if it's nearly midnight, you can head on down to the closest 24-hour gym to fit in a quick sweat sesh. Sweet fitness freedom!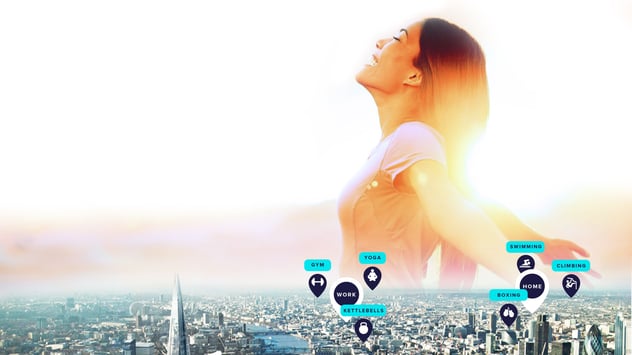 Benefits of a Multi-Gym Membership:
There are a ton of benefits to moving to one of these flexible memberships, and the number one positive is that it keeps life exciting. Wave goodbye to the same old gym, as it's time to explore what else your city can offer!
Ultimate Convenience and Flexibility:
Having the convenience of choosing from hundreds of fitness classes or other workout sessions throughout your week is key to balancing work or family commitments with your healthy lifestyle. It's convenient to your schedule, as whenever you're ready to workout, you'll find something somewhere to get your sweat on. The sheer freedom of a this kind of gym membership deal will get you discovering cool new classes, and bring the excitement back into your workouts.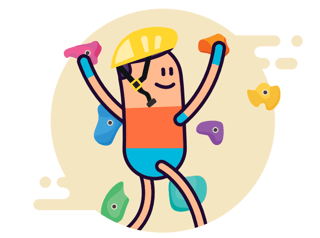 A multi-gym membership also gives the incredible flexibility we all wish we had in our hamstrings – missed your favourite class? Just look at the fitness clubs near you and book yourself into the next available class, or go for a swim instead. No workouts missed here!
Freedom of Location:
Not all fitness venues need to be next door to your house. Sure, rolling out of bed in the morning straight into a swimming pool would be fabulous, but at least with access to multiple gyms, you can flee straight out of work into your closest spin class.
Figuring out your schedule and where the most convenient gyms or fitness venues are located can design your ultimate workout routine.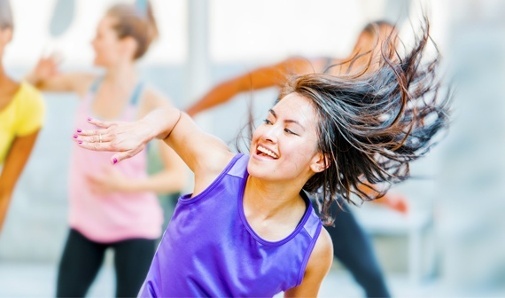 A Master Timetable of Multiple Venue Classes:
Browse the timetables on the MoveGB app or website and embrace spontaneity! MoveGB has huge timetables encompassing all the gyms in your area and fitness centres near you, so you can get a full overview on what's on, when and where. Who knows what new activities you'll discover!
Fitting Workouts in before, during or after Work:
Work sure takes up a lot of time - yup, it pays the bills but it can be a barrier to getting in your blasts of fitness. But make the multi-gym membership work for you by slotting it in around your career!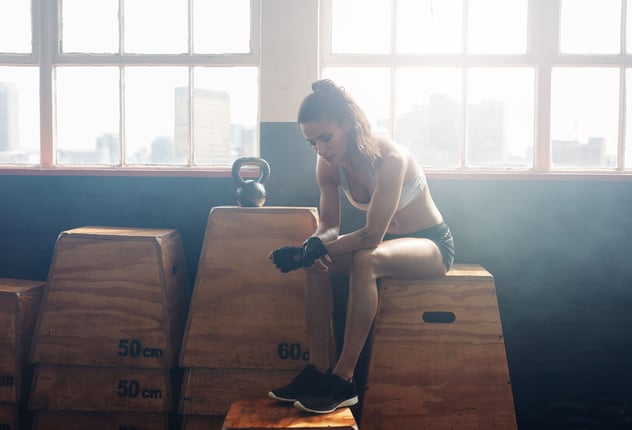 Can you fit in a quick workout during lunch at work? Do you prefer kickstarting your day with some Body Pump at dawn? Or do you shake your thang at Zumba as soon as you can clock off? Schedule your weeks so your lifestyle can organically integrate with all the super cool fitness activities near to you.
Variety = Peak Motivation:
Regular gym memberships aren't designed to fit how we work with fitness. If the average gym-goer throws in the towel after 8 weeks, how on earth are we supposed to hit long-term goals?! To do one activity repeatedly will lead to boredom and demotivation, so variety truly is the spice of life!
Get active through a wide variety of activities and you'll find it so much easier to keep your fitness motivation at a consistent high! Surprise your body with new activities and movements through different classes/activities - keep things fresh and interesting, and soon your fitness routine will just be a way of life.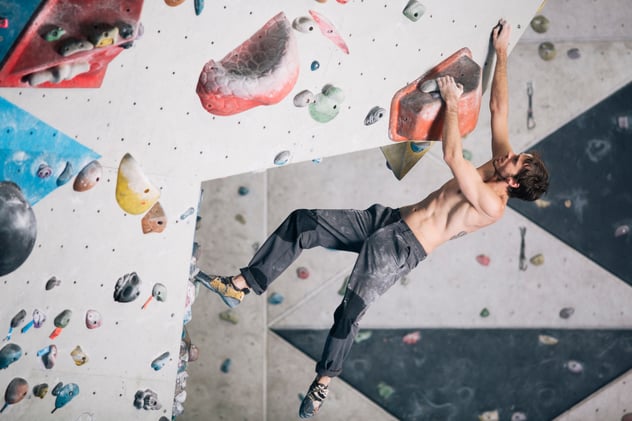 How to transition to a Multi-Gym Membership?
Finding the right Multi-Gym Membership for you:
Hmmm, so we've got you thinking about potentially dropping your current gym membership and switching for something designed to fit into your life… if you're hooked on the flexibility benefit and want to move using a range of different venues and activities, then it's time to have a look into which multi-gym membership is right for you.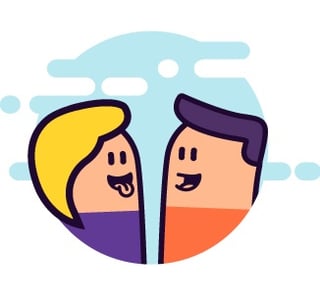 There are numerous tiers on MoveGB depending on what venues you want access to. Slide the price scale from the lowest membership deal per week to the highest tier, and see which venues become available. You always have the flexibility and freedom to get involved in any activities, even if you're on a lower tier - if you fancy hitting up a higher tier studio for some power yoga or hot pilates, then pay a small charge to top up your membership to give you that access.
It's super simple to sign-up to MoveGB – you can kick off your new multi-gym membership with minimal fuss. No contract gym memberships here! With no joining fees, no contracts and no cancellation fees, the hassles are minimal. And if you're not entirely sure if a multi membership is for you, do the 7-day free trial and get a taste of the wide variety of venues in your city.
NB: We're more than willing to hold up our hands and say that MoveGB definitely is not right for you if you want to go to the same gym every day, rarely straying from that location or timetable! MoveGB is perfect for people who don't like restrictions - freedom, flexibility and fun is what we're all about!
Trying out New Classes
Whether you like to browse on a computer or on the go via the mobile app, you can easily browse the timetables of the multiple venues. Search by location and activity to find exactly what you want to try out… or search by time of day when you know you'll have a spare hour or two! There might be a kickboxing class which you've never thought to try out before….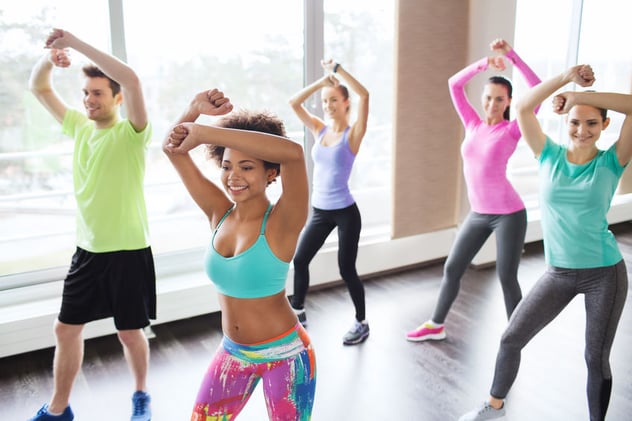 Speak with one of our Coaches
Sometimes figuring out exactly what you want from a membership can be confusing. We get it. The overwhelming volume of choice can put you into a spin and a helping hand can be really valuable. Speak to a MoveGB fitness advisor and they can get you started. They can help you figure out your optimum workout times in your schedule, which venues will be convenient depending on locations and which classes/activities that could be a great fit for you! They'll then be able to help you shape the perfect MoveGB fitness package that ticks all your boxes.
Consider our advisors as personal fitness shoppers who are looking for the perfect membership fit for you.
Set your new Workout Schedule!
Et voila! You're ready to roll as soon as your membership is set up! Time to look through your nearest fitness venues, favourite all the activities that make your heart beat fast and begin figuring out your perfect workout schedule. Yoga on Monday evening? Kickboxing at Wednesday lunch? Gym sesh Friday morning? A Sunday of swimming? Already, fitness is back to looking FUN.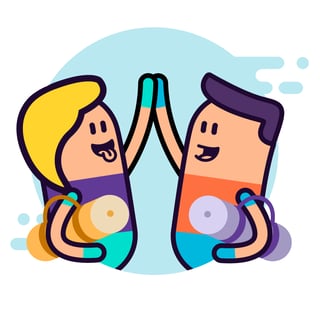 Are you keen to join the fitness revolution and start a multi-gym membership? Snap up a free trial today and give MoveGB's multi-gym membership a whirl – it's time to squeeze the most out of life and embrace fitness freedom!!