Developed by Randy Hetrick, a former Navy Seal, TRX training (also known as suspension training) uses a piece of equipment comprising of 2 cables which you attach to your hands or feet.
It's a great option for people who love to workout on the Move as all you need is a door to attach it to and you're all set!
The rest is simple: push your body weight against gravity to melt fat and build muscle. How hard you work is entirely up to you, which makes it a great activity for both novices and experienced gym-goers alike.
Suspension training combines strength training and cardiovascular fitness and will help you build great core strength, perfect for sculpting your body.
A suspension training kit is a great thing to have at home to mix up your workouts but our advice is to do a few classes first to make sure you get your posture right and that you are working the right muscles for the exercise. It can sometimes be hard to see yourself and check your form is correct and a good instructor/trx class will teach you the basics. We have loads of TRX classes available across the UK with Move - sign up for a trial today and get your first 3 sessions for free on us!

Check out these top tips and great 10 minute TRX workout from Move partner Lucy Eyre Fitness!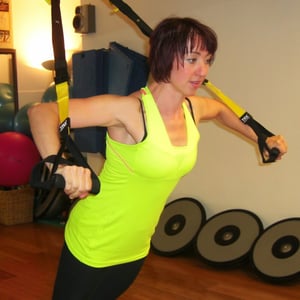 Lucy's Top Tips for TRX!
1. Exhale as you perform the hardest part of each exercise- Eg: When you pull, push or stand from a squat
2. Adjust your body position in relation to the anchor point for the straps to make exercises harder or easier
3. In every exercise using the TRX, you need to keep your body in a plank position- think body in a straight line and squeeze your abs and glutes to keep your body in good alignment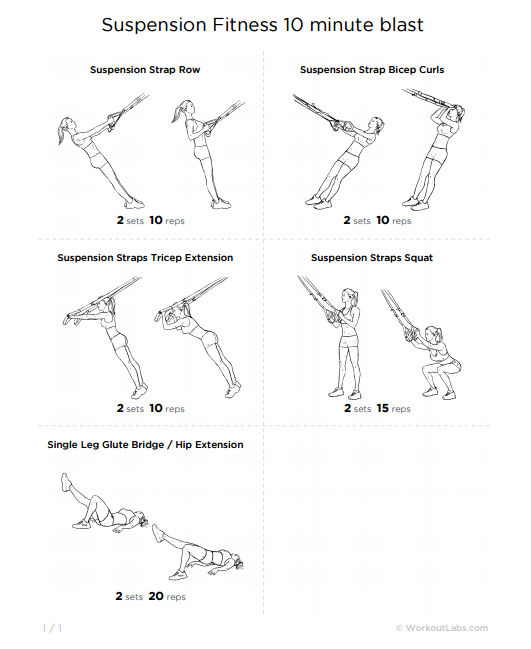 Image courtesy of Workoutlabs.com