We're told a lot in the media that in most cases, when it comes to carbohydrates - brown is better.
This is because brown (or wholegrain) foods are considered to be closer to their natural state than white carbs which are usually refined (when the wholegrain is removed during processing along with some fibre and other nutrients) So is it true that when it comes to carbohydrates brown is always better?
If we're talking pasta and bread, yes. But when it comes to rice it's not quite as straightforward.
If we look at the nutritional value of both brown and white rice, things are very similar.
Both varieties contain similar amounts of:
Calories
Carbohydrates
Protein
Fat
Where the main difference comes is in the fibre stakes - so if you're looking to increase your fibre intake then brown probably is best.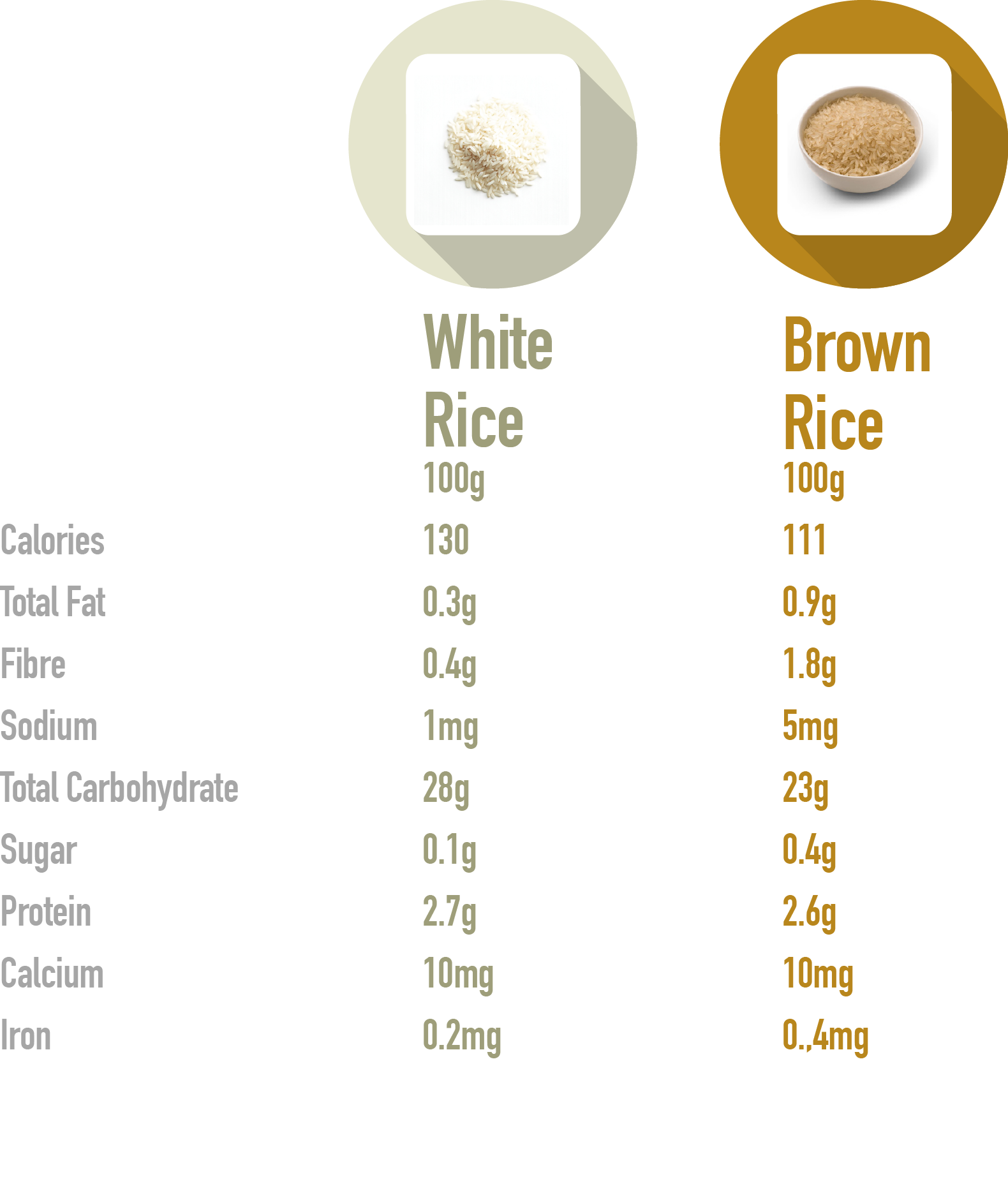 So if we're looking at the major macronutrients, we're on a fairly even playing field.
But what about micronutrients (the vitamins and minerals found in food)?
The main difference between brown and white rice is that white rice has had it's outer shell removed during processing which remains on the grains of brown rice. As most micronutrients are found in the outer shell, white rice loses a lot of these.
The Verdict
So when it comes to rice, although there are differences between the 2, they are so small that they will make little difference to fat loss, muscle gain or just the general fueling of your body.
What we think?
Try both and see which one you prefer and your body reacts better to. Enjoy with a portion of protein and fats for a balanced, healthy and tasty meal!