We know how tough it can be finding time to hit the gym or squeeze in a workout during the working week - not to mention the time it takes organising your gym bag with all the different clothes you need for the day!
Luckily some fashionistas out there have recognised this problem and there's now an increasing range of clothing popping up that can help maximise your wardrobe – clothes that are both suitable for the office and the gym!
If you work in an environment that has a relaxed dress-code than this might not be an issue for you (here at Move active wear is encouraged – anything that makes it easier to get moving!) but if you work in a corporate environment with a strict dress code then you'll be amazed at some of the innovative clothes that can move seamlessly between work and gym wear. Although we wouldn't recommend work-to-gym wear if you're planning a particularly sweaty session pre-work, there are some tweaks you can make to your outfits and some awesome staple pieces you can invest in to take you from the boardroom to the gym floor and ensure your clothes are working as hard as you do.
One of the most innovative brands we've come across is American company Betabrand who specialise in gym to office wear – they even have a range for the growing number of people who cycle to work including shirts, jackets and scarves that have reflective threads and elements woven into the garments to ensure cyclists are illuminated on the roads. And the best thing – they ship to the UK!
Here are our top work wear to workout tips and pieces: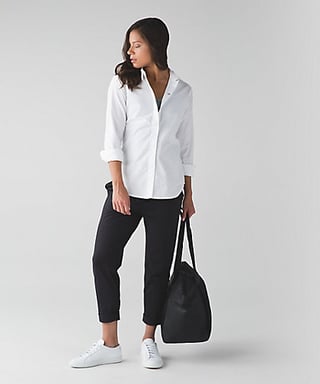 This shirt is the perfect choice for an after work yoga class. Smart enough for the office but made from lycra with airflow vents and designed to be moveable, you'll never have to turn up late to a class again.
2. Layer
Layer a tight pair of black compression leggings with a dress and pair of knee high boots - nobody need know you're not wearing tights!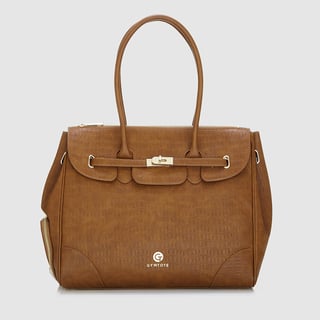 There's no need to lug around a separate work bag and gym bag with this fab tote. There are multiple compartments –dirty trainers are kept in a ventilated section, a water bottle can be stored on the side of the bag, your dirty kit in a back pocket while your work stuff, and everyday bits and bobs at the top of the bag so they are easy to access.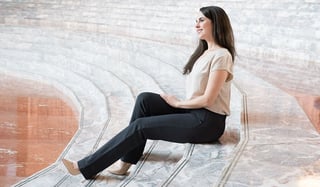 You'll find it hard to believe that these trousers are actually yoga pants! Betabrand also carries a wide range of pants, to help keep women comfortable while still looking professional. They come in a range of colours and cuts , and are seamlessly able to take you from work to workout!