What's life without the odd sweet treat? We couldn't bear the thought! We're all about balance and we'd never judge someone who will smash a HIIT session then smash a piece of cake. We feel ya. We do it too…
But what if you have a sweet tooth that needs to be curbed but you're wanting to stay on track to your goals? Never fear, we've got 10 delicious low sugar snacks that you NEED in your life.
We won't be feeding you recipes of the bland and boring. From tantalising coconut bites to surprisingly good avocado-laced puddings, we've got the good free-of-refined-sugar stuff for you. Be prepared to have your mind - and taste buds - blown!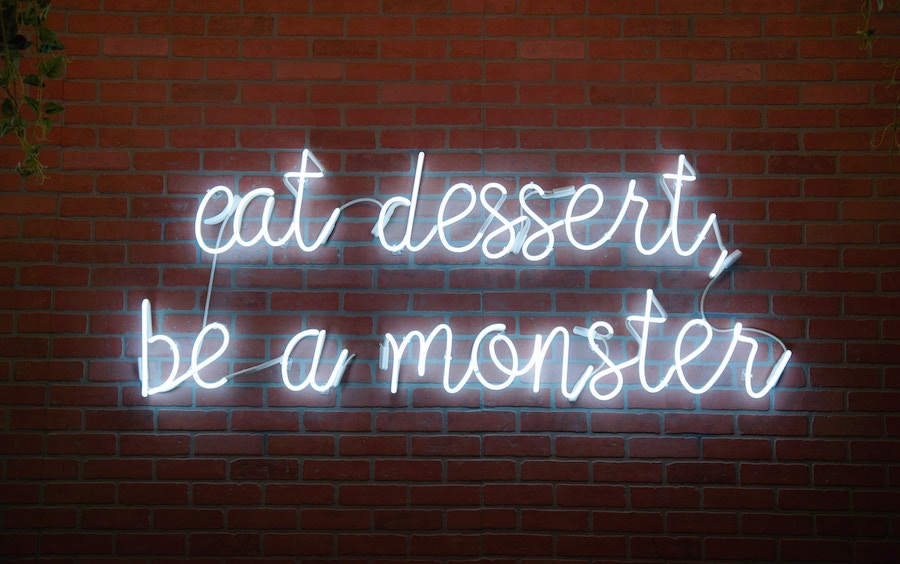 10 Delicious low sugar snacks you need in your life

If you haven't yet got the memo that avocado can be used in everything, then time to wake up and smell the guacamole! Avocados can provide the creaminess in puddings and fool anyone into thinking that no vegetables were hurt in the making.
Try out this low-carb pudding - all you need is a blender and fridge! That's right, no baking required.
See the full recipe on Simply So Healthy.

Again, another recipe that doesn't require baking - sometimes we just need life a bit more pure and simple. These bars are super easy, and the superfood chia seeds are packed full of antioxidants and are high in fibre. As they're super nutrient-dense, you can pack a lot of goodness into these small bars. Dig into nutritious, low in sugar ingredients which will give you a boost of energy!
Find the full recipe on Running on Real Food.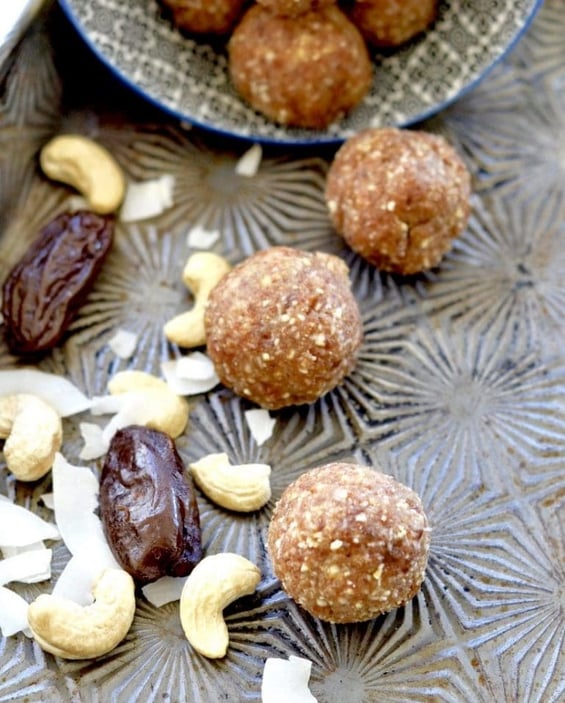 Like sweetness but want to try something less chocolatey? Steer clear of refined sugar and try these cashew coconut balls - sweetened by the natural sugars of dates, these will provide a good protein injection from the nut butter and cashews. Plus they'll hit that sweet spot!
Perfectly formed and easy to tuck into your bag, these tasty treats can be nibbled when your mid-afternoon slump hits.
Find the full recipe on Joy Food Sunshine.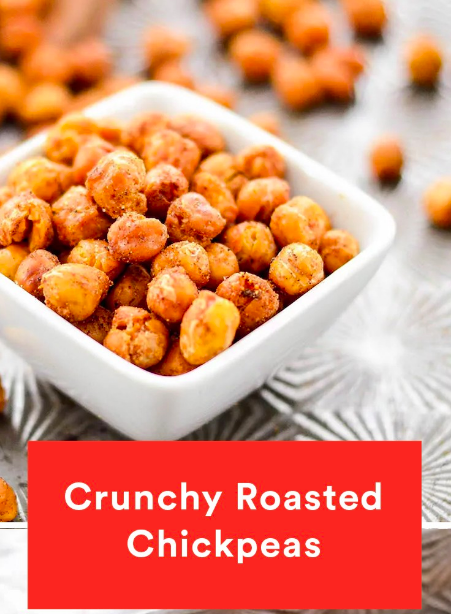 If you want a savoury snack packed full of protein, but also want to make sure no sneaky sugar has got involved, then try making these crunchy roasted sugar-free chickpeas at home.
Simple to bake in the oven, you can really have some creative fun over the spices and flavours you love the most - Paprika? Garlic? Spicy? Go nuts.
Scatter them in your salad or pop them in a little bag for a snack on the go or post-workout.
See the full recipe on Joy Food Sunshine.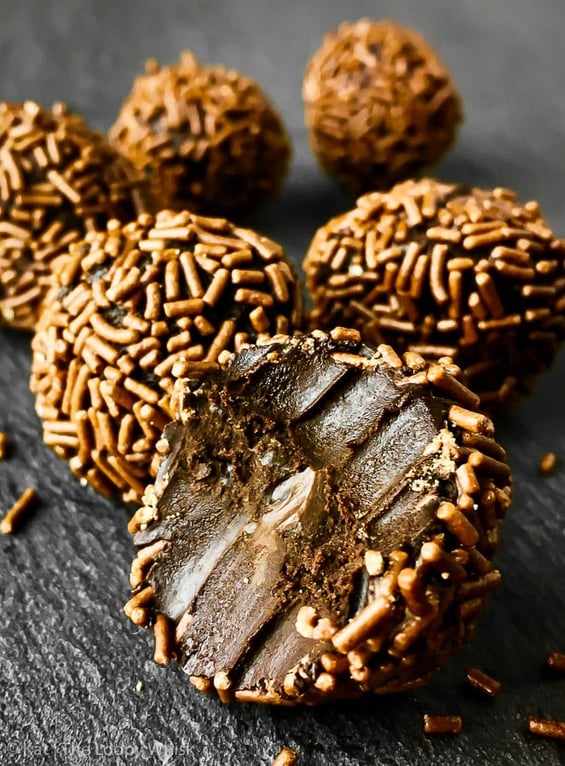 Chocolate truffles that are free of refined sugars? Yes please! With only 5 ingredients, blend coconut oil, sea salt, maple syrup or clear honey, cacao powder… and cold water. The cold water is key to thickening the chocolate! #EverydaysASchoolDay
Get ready for an explosion of taste. Just look at them - they taste as good as they look!
Get the full recipe on The Loopy Whisk.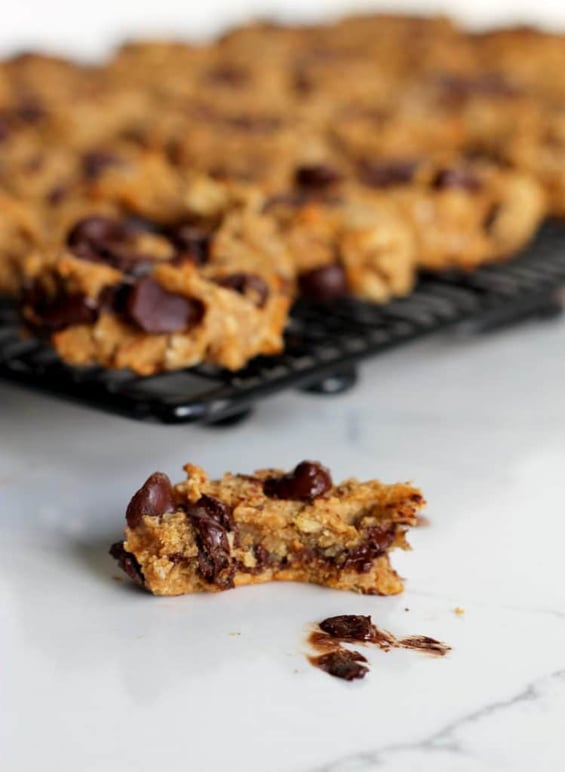 We all love a good dollop of peanut butter. We all love cookies. Time to put these two together. Naturally sweetened by ripe bananas and thickened with organic rolled oats, these cookies are full of goodness. You can even adapt this to a gluten-free version by switching for gluten-free oats.
See the full recipe on The Nourished Family.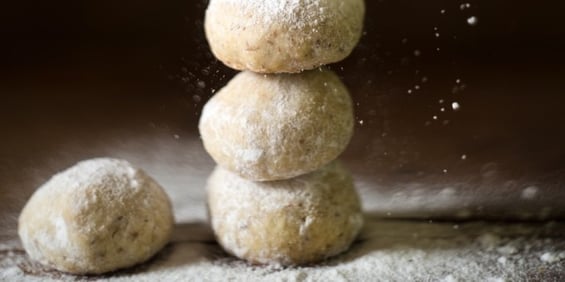 Time to whip up some more energy balls! Whey protein and some zinging ginger and lemon make this a snack that will certainly perk you up. Another super simple recipe: mix up the few ingredients and chill in the fridge, before rolling into snack-sized balls.
Just add cacao powder for a chocolatey version!
See the full recipe on I Quit Sugar.
Get minty fresh with thin mint raw bites! Blend up almonds, coconut oil, mint leaves and peppermint oil. Spread out in a tray and leave to chill… and then (if you're needing some sweetness) whip up the decadent chocolate topping: maple syrup, coconut oil and cacao powder for a perfect top coat on your tray of raw goodness.
Find the full recipe on Ferns and Peonies.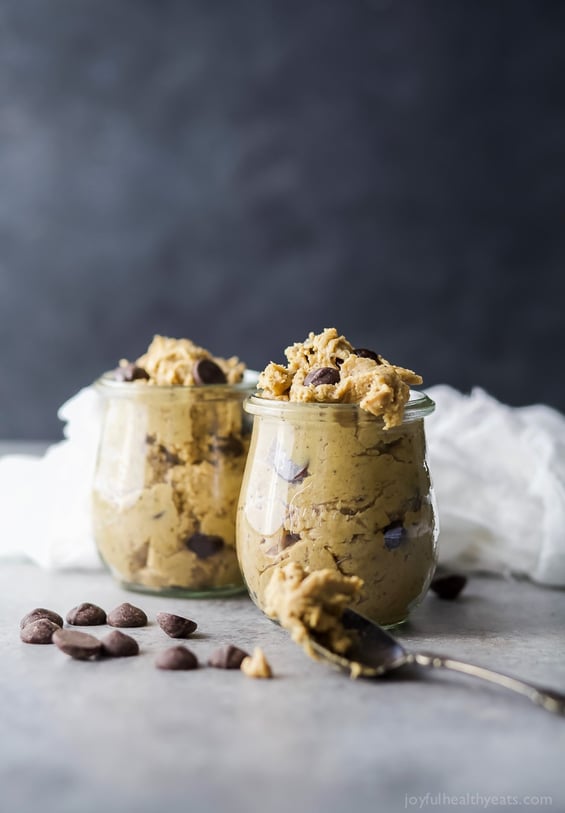 Cookie dough is our weakness. So to find a recipe that uses chickpeas and negates huge amounts of processed sugar has blown our little minds! The taste of chickpeas is masked with vanilla extract, cinnamon and peanut butter. After thickening in a processor, make use of chia seeds to soak up excess liquid from the chickpeas, then scatter cacao nibs to add to the decadence. Give it a try!
See the full recipe on Joyful Healthy Eats.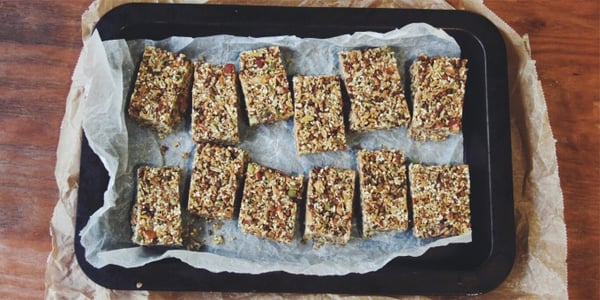 Can't make up your mind about whether you fancy sweet or salt? Marry the two together in this low sugar granola slice. It's bursting with seeds and nuts, flavoured with vanilla and cinnamon. This makes 24 servings… or 12 BIG bites. Depending on how hungry you are.
See the full recipe on I Quit Sugar.
A low sugar lifestyle doesn't have to mean bland and boring! Try your hand at a few of these treats and enjoy the taste, without experiencing the huge sugar crash that a Mars bar usually leaves behind. Keep those energy levels up!
Which snack has caught your eye?