When you get active, you always need a killer soundtrack to help you keep motivated, give you rhythm and get you AMPED. Not to mention it can help distract you when you really start to feel the BURN. When your fave beat drops, you can really focus and smash your workout.
Everyone's favourite workout playlists are different, and they totally depend on the activity you're doing - a workout soundtrack has to resonate with the movements you're performing. So to get some awesome workouts with top tunes to match, we chatted to Matt Boyles, an outdoor Personal Trainer who takes his pretty unique musical workouts to the beautiful parks of Southwest London.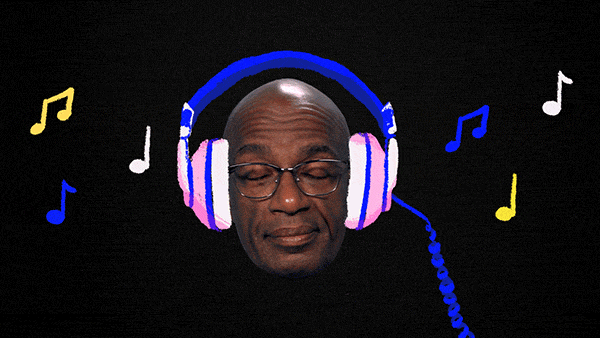 The power of music helps shape Matt Boyles' workouts and get his fitfam smashing their sessions twice a week on Clapham Common. Matt curates amazing playlists and choreographs exercises that work perfectly with each song. By controlling the music that's channeled through everyone's headphones, you're basically having a silent disco of fitness that will never disturb any passers-by or residents.
Using bodyweight moves combined with some high-intensity sections, jump on some of these fab songs with matching workouts and have your own silent fitness disco. Just wait till you see the workout to Sting's Roxanne... Ouch!
Hold your own silent fitness disco:

5 Songs, 5 Workouts
Headphones? Check. Trainers? Check. Cool tunes? CHECK! Read on to see some top tracks and great workouts to do along to them. Ready? GO!
1. Feel so Close - Calvin Harris
Introduction: Hold a plank on your hands.
Verses: Press-ups.
Chorus: Lie on your back and do the bicycle maneuver:
Lie flat on your back with your hands behind your head.
Lift your legs and bend the knees at 90-degree angles, and begin rotating your legs in a cycling motion.
You can also crunch your belly and touch your right elbow to left knee, lie back and then lift for left elbow to right knee.
Do as many reps as you can in the chorus.
Note: Mr Harris handily portions his songs up into 64-beat sections, so it's easy to keep track and predict when it's time to turn over and prepare to change exercises.

2. Titanium - David Guetta ft. Sia
Introduction: Lunge walk
As the music builds: Hold a pulsing lunge, changing legs every 8 beats.
When the beat drops: Sprint or run as fast as possible (roughly 30 seconds)
Verse: Return to lunge walking.
Repeat as the song switches between chorus, hectic music for sprinting and verse. Woohoo!

3. Do it Well - XY Constant ft. Tom Aspaul
Introduction: Bridge Raises
Musical Bridge / pre-chorus: Hold the bridge raise at the top, squeezing glutes as hard as possible.
Chorus: Sit up and do Mason Twists:
Balance on your bum with your legs raised and slightly bent at the knee.
Have your torso at 45 degrees (or whatever is comfortable if you have issues with your lower back).
Turn body side-to-side, touching the ground each time with both hands.
Keep your your core nicely engaged.
Return to bridge raises and repeat the sequences throughout the track.

4. Too Original - Major Lazer ft. Elliphant & Jovi Rockwell
Mark out a rough circle before the workout!
First Round:
Two walkdowns:
Hold a plank, and without moving your feet walk your hands up to your feet

Walk hands back out to a plank. Keep those feet in one spot!
Two sit-ups - if you struggle to do sit-ups, then hook your feet under a ledge. Or do it with a partner and face each other with your legs gripping each other for resistance to pull yourself back up.
Run a half a lap of the marked circle.
Second Round:
Four walkdowns.

Four sit-ups.

Run a whole lap!
Third Round:
Six Walkdowns.
Six sit-ups.
Run 1.5 laps.
Keep going through more rounds and continue to increase the exercises along to this great track, or any other high-temp beats you're loving at the moment!

5. Roxanne - The Police
Now this is a workout classic! You can workout with a partner to help make this a bit more fun! But it totally works by yourself alone in your bedroom.
As the song plays, every time Sting says 'Roooooxanne' one does a burpee.

Whenever he sings 'Red Light', the other does a burpee.
So yep, he says both these things A LOT in the chorus making it burn-tastic for the legs! If you want to ramp it up a bit more, do a static squat or a wall sit during the verses.... feel those quads IGNITE! Sting will be proud of you.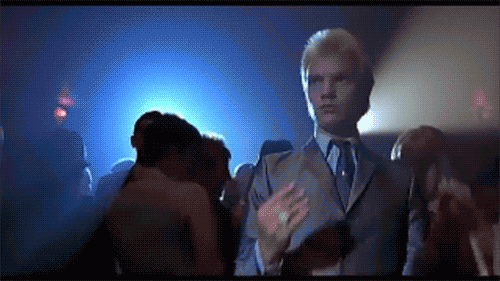 Try out some of these fab workouts and blast your choons loud and proud! It's great to figure out fun circuits along to your favourite music - just make sure the tempo is right and you're familiar with any beat changes. Make sure they match your movements.
Alternatively, head to Matt Boyles' Silent Disco Fitness Class on Clapham Common in London. Through a pair of wireless headphones, you'll hear the instructions and amazing music. Expect to hear Ariana Grande, Calvin Harris, Tinie Tempah, Katy B, Icona Pop, Marina and the Diamonds, Freemasons, Nick Jonas, Lady Gaga - in short, AMAZING.