Yay - it seems like summer has finally arrived here in the UK!
We've got a cool new feature which allows you to see which workouts are trending in your area, so we've had a look across all our Move cities to see what are the most popular exercise trends people are sweating out to this summer!
Here's 3 of the most popular summer workouts:
1.Functional Fitness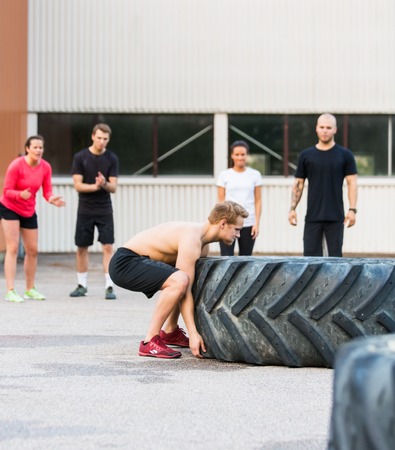 Topping the list in several of our cities are venues that specialise in or offer functional fitness classes. If you haven't experienced functional fitness before, it's a great way to add some variety to your routine away from the treadmill and dumbbell grind.
Functional training is all about applying your strength and fitness skills into everyday scenarios, so while you might be able to bench press a considerable amount of weight, could you pull yourself up over a 10 foot brick wall? A lot of exercises you will do in the gym require a single motion, whereas in real life obstacles require dynamic and multiple, changing movements. This is where functional fitness training comes in, as it teaches your muscles to work together, something that isolation weight training cannot do.
Expect to carry out big, full body movements such as squats, deadlifts and maybe even the odd bit of tyre flipping and rope climbing!
2.Yoga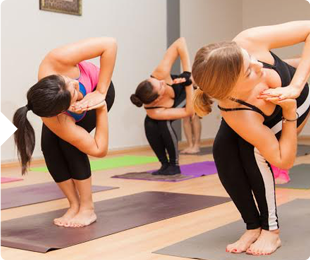 We've found that yoga consistently tops the trending lists in almost all of our live cities across the UK. Yoga has grown astronomically in popularity over the past years, so much so that there's now specialised yoga sessions for everyone from complete beginners to cyclists and even children.
Practicing yoga carries a host of benefits to the body; it helps increase flexibility, posture, improves your balance and helps strengthen muscles. It's also as good for your mind as it is for your body, studies have shown that it can help improve your sleep, can help ease migraine symptoms and can help boost sexual desire, arousal, performance and even satisfaction in both men and women!
3.Boot Camps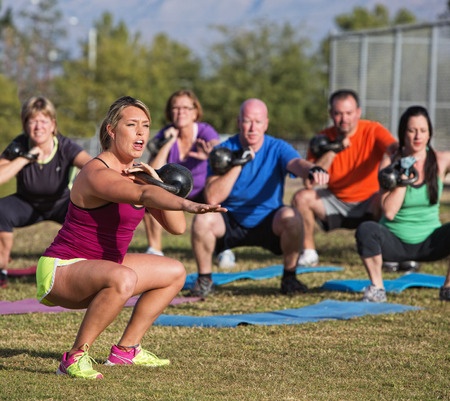 With the sun shining and the known benefits of exercising outside, it's hardly surprising that bootcamps are trending across MoveGB. Boot camp style exercising is great as it gives you a full body, cardiovascular workout that can help you get fit and burn fat. The variety involved in boot camp training also ensures that you won't get bored as often classes will change every week!
And if boot camps conjure up images of you rolling around on the grass, drowning in your own sweat, depleted of energy for the rest of the day, then this research from Oxford Brookes University might interest you: They found that exercising outside altered subjects' perception of effort when it came to exercise. When asked to "walk fast but without overexertion" both inside and outside, participants heart rate was higher for outside but perceived exertion was similar as when indoors. The scientists couldn't come up with a concrete reason why this as happening, but it could suggest that you actually subconsciously work harder when in the great outdoors, even if you feel like you're putting in the same effort as you would inside the gym!
Why not go and check out what's trending in your city? Just choose from the cities below - you might even try a new class or activity that becomes your favourite workout throughout the summer and beyond!