With the festive fun in full swing and a gallon of mulled wine and a ton of mince pies circulating in our systems, it may have you thinking ahead to a new start in the new year. We're big advocates of keeping your fitness going strong throughout December to avoid the January blues and guilt… but you may be thinking of investing in some tools to help you kick-off your new year and get yourself back on that fitness wagon.
Enter the fitness trackers.
From Apple watches to Fitbits, Misfits to the fancy Garmin Fēnix, the market is flooded with wearable technology designed to help you keep track of your health and stats. It can be tough to figure out which one suits you and your needs, but let's take it right back to the start before you reach for your wallet….
Should you get a fitness tracker? Will a fitness tracker help improve your health? Is it the right technology to assist your fitness routines? What are the pros and cons of constantly being connected to your bodily functions and movements?
We threw these questions out to our very own MoveGB staff who all use (or have used) some kind of fitness tracker. So read on to hear what the team thinks about these pieces of wearable technology… and if they're worth it….
Should you get a fitness tracker?
What are fitness trackers?
Fitness Trackers are wearable pieces of technology that can easily be attached to your wrist or clipped to your shirt/waistband to keep track of your activity levels. They can:
The more advanced ones can also:
Monitor your heart rate.

Use GPS to follow your location and gauge altitude!
Plus they can also tether to your phone and enable these extra features (many of which may be a blessing or a curse!):
Notify you of calls, messages and reminders from your smartphone.

Play and stream music.

Take a selfie.
See the best fitness trackers of 2017, and also the best budget trackers out there at the moment.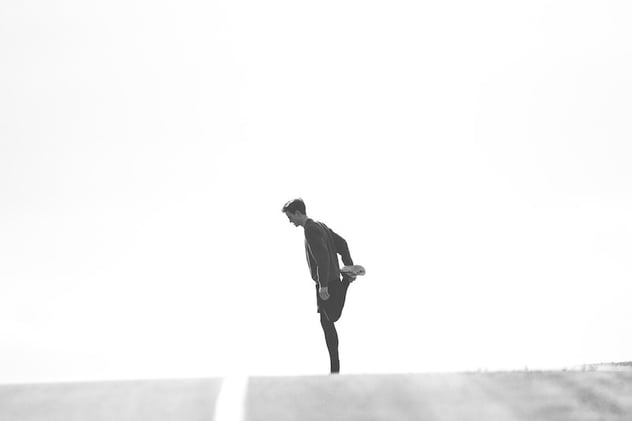 From the mouths of Team MoveGB: The pros and cons of fitness trackers
Now there's no doubting that fitness trackers can help you understand your fitness activity more and assist you in improving your health:
You can see exactly how many steps you're taking in a day and up the activity if you realise you're not walking enough during your office-working days.

You can compete with yourself and ensure you're constantly pushing towards your goals.

You can be motivated to hit goals by having a physical thing on your wrist telling you how much more you need to do - it makes fitness tangible!
Not to mention, with fitness trackers you don't have to be confined to traditional gyms to be healthy. You can get your fitness up simply by walking:
"A wearable allows you to create a custom routine and lifestyle that fits your personality, needs, and preferences, which in the long run will be far more sustainable" -

PopSugar
But with these obvious pros to the trackers, there are always cons. Let's dive into what Team MoveGB have to say about their trackers* and why they love them… or binned them off months ago…
*trackers referred to include the Apple Watch, Misfit, Garmin Fēnix and the FitBit.
The Pros:
Ed: I love mine, it made me so much more active as I became obsessed with filling my activity rings everyday on my Apple Watch - which I have succeeded at so far! I now sleep with it on too to track my sleep patterns. It also allows me to quickly record things like my medications without having to get my phone out. And I can go for a run with music, without jamming my phone in my pocket or carrying it…

Emily: It depends if you are happy to become obsessed with your activity level and all the goings on of your phone. I love my Apple Watch from a fitness perspective, it tracks my runs and is an easy interface to use and monitor whilst running. It's also great to have a record of your workouts - it's like a virtual trophy cupboard that's collected all your great sessions! I nearly cried when I thought I'd lost my marathon run record….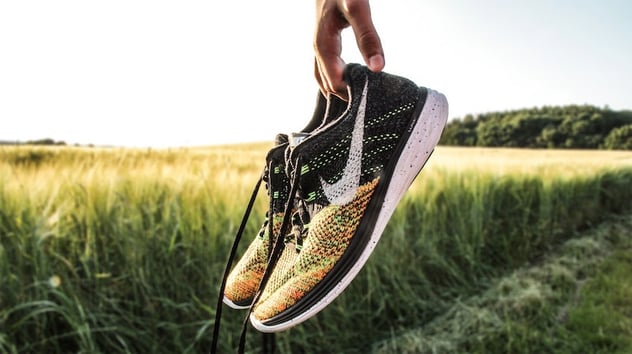 Sharon: I got a Misfit Phase for my husband last Christmas… then had to buy one for myself! We love them. They track your fitness and your sleep - you can easily click a button and see your progress for the day, or refer to the app on your iPhone.
Importantly, they also look like a watch and do less to distract you and rule your life by the goings on in your phone. You can still use it to take photos, play music and be alerted by certain things from your phone. But you have full control on how or why it will buzz you.
Dan a.k.a Dan-the-Fitbit-Obsessive: If you want a fitness tracker, then get a fitness tracker. An Apple Watch has tried to be a jack of all trades, but is sadly a master of none… including being a top tool to track your fitness. A Fitbit is designed to be the master of all fitness trackers! It measures:
The usual steps, movements and calories burnt during activities.

Sleep.

Breathing.

Passively burnt calories!

And, unlike the Apple Watch, it can integrate with many other apps and providers like MyFitnessPal which has the richest food library so you can easily track your nutrition if you choose to!
So far I've earned badges to tell me that I've climbed the equivalent height of a hot air balloon and Boeing 747, plus I've walked the length of Italy and Japan! Choose life, choose love, choose Fitbit. Thanks Dan...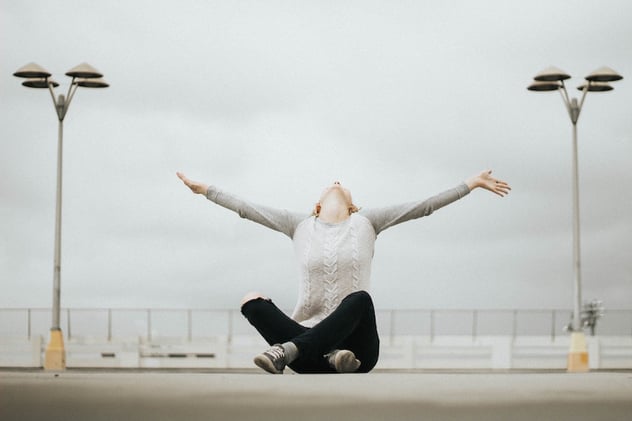 The Cons:
And where there is light, there is also shadow. There are cons to fitness trackers - it really does depend on how you like to control your fitness and routines… and if you have a habit of focusing too much on the numbers, it can be a bit of a blight.
Emily: On the other side of things, whereby my Apple Watch tells me of every little thing that pings on my phone, I find it slightly too much. As someone that would love to disconnect, I'm too addicted to really isolate myself from the notifications of my phone.
Yes, you can alter the notifications, but my mobile-addiction is too strong! I think I need rehab to truly disconnect from the need to jump on every buzz my watch/phone creates…. But for now, I let my Apple Watch feed my addiction.
Skye: Whilst mine does keep me motivated to workout and 'close my circles' on my Apple Watch, my OCD means I get really upset if I don't close the circles! It can ruin my day.
There you have some honest truths on how Team MoveGB have found fitness trackers. Let's wrap it all up in a nice bundle so you can decide if a fitness tracker is really the right thing to invest in for the new year:
So… Should I get a fitness tracker?
The correct question should be 'do I NEED a fitness tracker?'! It really depends on how you like to handle your routines and how educated you are on your body.
You should think about getting one if:
You're curious on whether you're doing enough to keep your body fit and active.

You know that you need to monitor your fitness in order to stay motivated.

You have specific goals or milestones that you want to focus on, and need some stats to keep track.

You know when to ignore it and let your body take a day off without feeling the Fitbit guilt.
However, you might need to think twice about trackers if:
You find that you get too bogged down by numbers and figures.

You find that you beat yourself up if you don't hit those goals.

You don't listen to what your body needs, but let your tracker dictate when you should be working out.

You won't bother working out if you accidentally leave it at home or it runs out of battery.

You know you'll spend more time staring at notifications and playing with sparkly features instead of getting sweaty.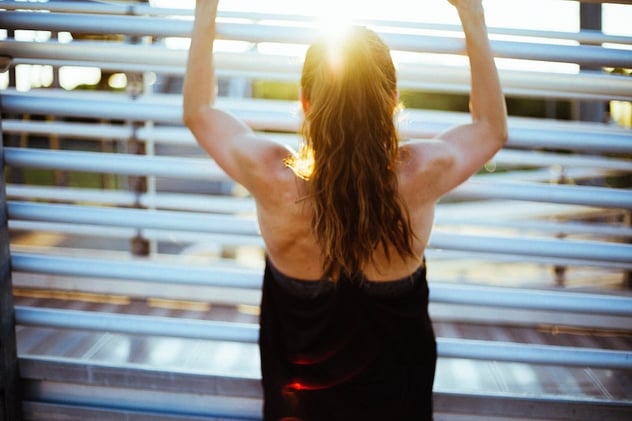 You know your body and mind, and how it will gel with fitness trackers, so have a think and see if it really would be helpful. And whether you get a fitness tracker or not in the new year, we're going to leave you with some wise words from MoveGB Coach, Sharon, to have a ponder on:
"It is nice to not be turned into data when sometimes the 'feels are more reals'. Some days, it's not good for you to run a marathon. Some days, being around people is more vital for your health than squat gains."