Smartphones might be great for scrolling Instagram, getting updates from an overly-enthusiastic group chat, tweeting bored updates and getting the ultimate #GymSelfie… but did you know that your phone apps can improve your health?
Sure, with great smartphones comes great RSI in your thumbs (damn you Instagram!), but look beyond the social apps and peep into the world of health and fitness. Venture into this corner on the app store, and you'll find a plethora of awesome apps that are full of neat ways to help you monitor your health.
As the years have gone by and technology has advanced in scary leaps and bounds, there are fitness and movement trackers that can help you psychologically whip you into shape and reap physical benefits. Not only can your phone help improve your health, but it can also act as a tool to form great habits! Welcome to the 21st Century, y'all.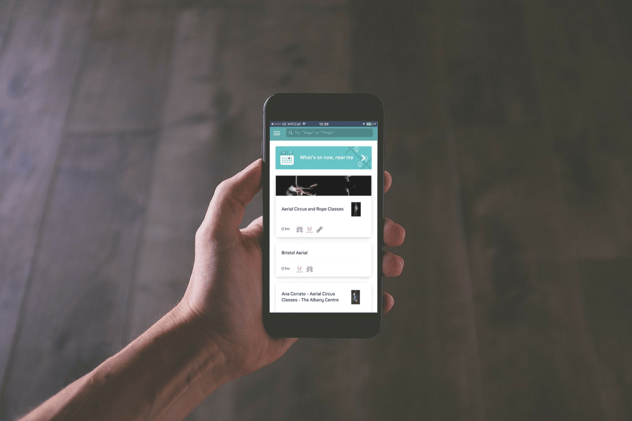 Let's dive into how, why and what can help you on your smartphone...
How can phone apps improve your health?
Let's take a quick look at a study from 2015. The American Heart Association looked into how smartphone apps and wearable sensors were helping people self-monitor their behaviours and notice when changes had to be made.
With the most popular health apps being downloaded all relate to exercise, counting steps and heart rate, the study found that those who use mobile technology are engaging in healthy behaviours and seeing the following improvements:
Managing weight

Boosting physical activity

Even reduce smoking
It was found that the most effective were those that used goal setting and self-monitoring (recording how much you ate or weighed). Plus those that would ping you a personalised motivational message gives us a push in the right direction. Not to mention, apps that give access to a community (i.e. on MyFitnessPal) and allows you to connect with others along your health journey also gives motivation and leads to better results.
Given the right, user-friendly tools, we're all able to be more conscious about what we're doing (or not doing - anyone hit their 10k steps yet?) and make positive lifestyle adjustments! If we're not sure how much or little we move, then it can be hard to change our behaviour. As more apps enter the market, it makes it easier to be more aware and conscious of your health and fitness - you can't quite ignore a severely sedentary lifestyle when you have the facts and figures emblazoned across your app?
And there's more...
The study also indicated that internet and mobile interventions improve important lifestyle behaviors up to one year, which supports the theory of the importance of habit formation. When it comes to creating a new behaviour, you need to push beyond 3 months to turn it into a habit and part of your lifestyle - it makes for a real important first step in your fitness journey.
After creating healthy habits, it's all about finding that workout that you love and which totally works for you! And the same goes for finding a fitness app that works for you - check out our favourites below.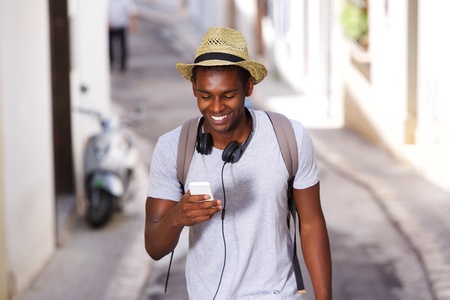 Best health and fitness smartphone apps:
So you want to try some fitness apps out and see if it can make positive and healthy changes to your lifestyle? See below for our top picks!
1. MoveGB
Download the MoveGB App to get stuck into all the fitness activities in your local area! From classes to gyms, from pools to yoga and from twerking to parkour - we've got em all. Browse the timetables of all your local activities, save your favourites and try out the nifty new feature 'What's on near me now'!
2. Charity Miles
This innovative app allows you to earn money for a range of charities every time you run, walk or cycle. Do good for yourself… and for others!
"Because moving with purpose will inspire you to move more—to go the extra mile."
This app is a great one for tracking your steps and helping you form good habits by making you aware of how much you're moving.
"Wake up one morning and realise that being active is something you are, not something you do."
Get your own personal trainer in an app who will help you create your workouts and earn points for every workout you complete. Plus, you can join their superb community to get more motivated.
"Join the best fitness community on the planet and become the person you were meant to be."
A FREE app to log all your activity and peek at training plans from top personal trainers. Not to mention access to meal plans and recipes that cover various diets; from Paleo to Vegan.
"100% free - we believe that leading a healthy lifestyle should be accessible to everyone!"
An innovative app that uses your fear of the undead to keep you on your toes. Every run is a mission to escape the zombies, and you'll hear every rattling groan through your headphones. Now this is one app that turns fitness into a game! Maybe not recommended for night running if you have a low fear threshold...
"Every run becomes a mission where you're the hero, with our immersive audio drama putting you at the centre of your very own zombie adventure story."
So next time you browse the app store, have a look at what could change your life and make you stronger, fitter and healthier. Don't forget to download the Move App to find out what you could be doing in your MoveGB city - it's jam-packed full of shiny new changes with a slicker search function. Give it a whirl and do your thing!