If you're trying to lead a healthy lifestyle, proper nutrition is a baseline requirement. However, as we all know, eating well can be tough.
When you come home from a long day at work, you may be tempted to head over to the cupboard and grab a naughty treat!
But there is a better way to snack. Learning speedy and healthy recipes that you can use quickly when you're feeling peckish is the answer! Thankfully, we've got a real treat in store for you.
Meet our friends at Shed; a health food initiative in Sheffield who are doing their bit to make the City of Steel healthier with convenient dishes that don't sacrifice on flavour. They've created a delicious spiked beetroot hummus recipe for us which is super simple and delicious.
Check it out below and start whipping up a storm in the kitchen!
Plant-Based Beetroot Hummus

Recipe

Looking for a quick and easy recipe to satisfy your hunger pangs? You might've just found it.

Hummus is everybody's favourite snack and, believe it or not, it's so simple to make at
home. Shed's original plant-based beetroot hummus recipe takes less than 10 minutes and is the perfect accompaniment to snacks when you're relaxing at home or having guests over.

Plus, we happen to think it makes an awesome post-gym treat too. What more could you want?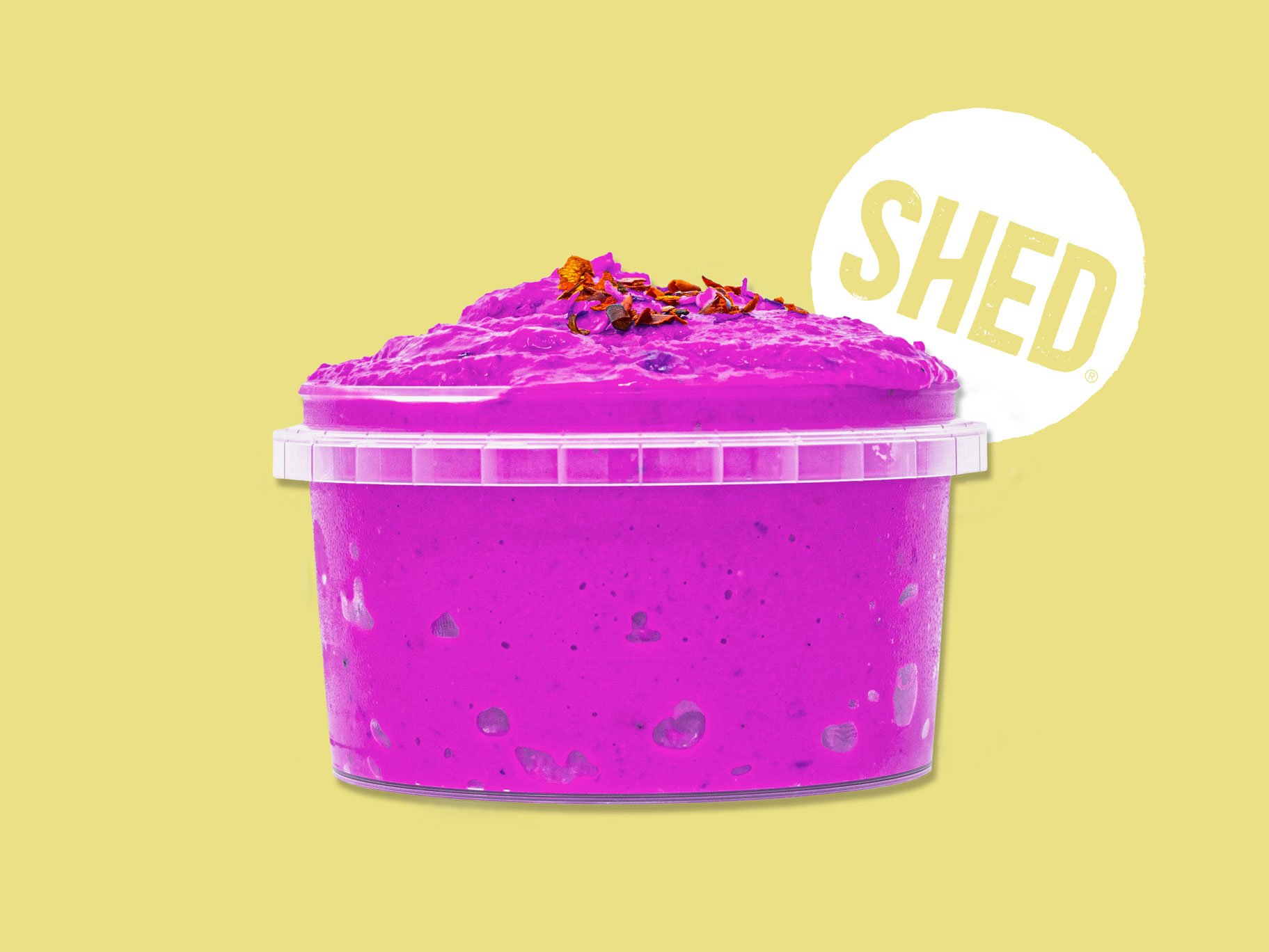 Ingredients
800g chickpeas (drained and rinsed)
2 small cooked beetroots
Pinch of dried chilli flakes
1 tsp tahini
25ml lemon juice
1 clove minced garlic
Pink salt
Cold-pressed rapeseed oil
Recipe:
Step one: Blend away
Start by putting the chickpeas, cooked beetroots, chilli flakes, tahini, lemon juice and minced
garlic into a food processor. Blend the mixture until you have a rough consistency. At this point,
the mixture will be relatively dry and thick.
Step two: Oil it up
Next, you're going to need to add some moisture. Slowly stream the oil into the food processor
while blending. Keep going until you have a smooth consistency, much like that of store-bought
hummus. Choose how you like it. We dig it thick and chunky... but you do you.
Step three: Get seasoning
When you're done, you should use the sea salt to season your beetroot hummus. You can add
a dash or a little more to taste. It's all about what flavour you fancy so feel free to experiment.
Step four: Start dipping!
Finally, it's time to enjoy your delicious plant-based beetroot hummus. Grab some sourdough soldiers or
perhaps some slices of raw vegetables and start dipping away. Delicious.
Shed, Sheffield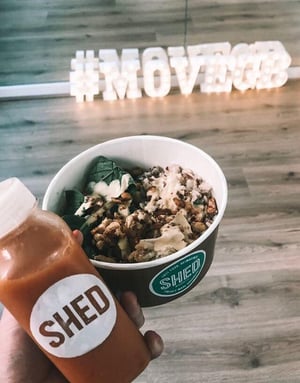 Shed is a health-first food vender helping people better their lives by eating nourishing and convenient food.
As the next step, the Shed team is now launching high-tech vending solutions around the Sheffield area. The machines will offer super easy access to healthy 'fast food' when people are on the go. Pilot locations include Ponds Forge International Sports Centre and Cutlery Works, among other prime spots around the city.
Shed collaborated with #MoveGBSheffield as part of the city launch in 2019. After a load of taster exercises form Move partners, the Shed team was on-site offering plant-first, whole food eats to help fuel the local movers and shakers taking part in the event.
If you would like to find out more about Shed, give them a follow on
Facebook and Instagram. You can also stay up-to-date with their nourishing mission by signing up to their newsletter here.
Image via leannemarsh_