It's been a really tough year for so many people and as we head into the darker, longer nights of winter, whilst also being in the midst of Lockdown 2.0, naturally some of us might be concerned how this might affect our mental health or those around us.
That's why MoveGB and Meditation Rocks have teamed up to bring you useful tips and tricks to help you have a Mindful Hibernation during these longer darker nights as winter approaches.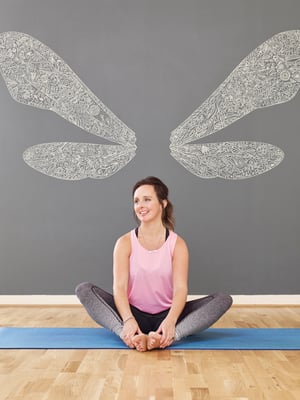 "Mindful Hibernation" is about spending time over winter getting cosy indoors, whilst mindfully monitoring our headspace.
It might even be a great time to start some basic skills of meditation, or refresh your practice, and Lucy from Meditation Rocks is here to help.
Lucy Stone is the founder of Meditation Rocks which is a new way to weave meditation into everyday life bringing you creative, practical and engaging mindfulness meditations which are not associated with any particular spiritual beliefs.
Meditation Rocks is now LIVE on MoveGB so be sure to check out the meditation sessions and get involved in Mindful Hibernation. Take it away, Lucy!
Get ready for a Mindful Hibernation
Over the next few weeks I'll be chatting to you over a series of videos over on MoveGB's IGTV about how to start a meditation practice and some useful, practical hints and tips on how to have a more mindful hibernation.
Firstly, here are six ways which can help us to feel better over Lockdown 2.0 and beyond:
Stay connected (more on that in a moment)
Get outside in nature
Maintain a routine
Find small moments of calm and joy
Manage your news and social media intake.
Meditation in Hibernation: Staying Connected
To start everything off our first meditation session looks at staying connected. You can find the session over on MoveGB's IGTV right now!
This isn't just to other people, whether in person on virtually - it's also about having a sense of connection with how we feel each day, knowing that this might change and not being hard on ourself.
It is also important to have a sense of connection of who we are and what we need (and don't need) in our life to feel well. But also of course, if we feel up to it, being connected to others; family and friends, local neighbours or our community and to nature.
The ABC concept in meditation
Our next three IGTV Meditation in Hibernation episodes over the coming weeks will explore the concept of the ABC of Mindful Hibernation:
A: Acceptance of where we are & appreciation of what we have
B: The benefits of breathing and the art of being present
C: Celebrating all things cosy comfortable and calm
Many people think that meditation is about emptying the mind, but that's impossible.
If anything meditation can give us a sense of clarity and some real quality time with ourself to observe our thoughts and feelings.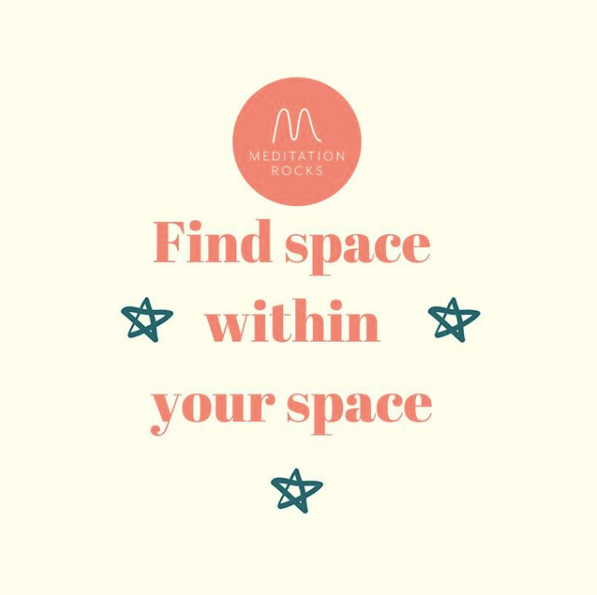 The trick with meditation is that we don't allow our thoughts to take over and for our inner critic to become vocal. With mindfulness meditation, we are learning to train the brain to not engage with thoughts, but not stop thoughts altogether.
In mindfulness meditation we are focussing on our breath to help bring our attention and a sense of connection inwards, when we focus on our breathing it slows down our heart rate and puts the brakes on those automatic reactions in the body when we are anxious, lonely or stressed.
This really simple exercise can help us to feel calmer and more connected to ourselves, and after meditation we can feel more like ourselves.
We hope you enjoy the upcoming Mindful Hibernation weeks - just remember to slow down and take some time for yourself as it can be tough entering a whole new (colder, wetter, darker) season in these current times.
Join us every Tuesday evening on MoveGB's IGTV and get involved in the Meditation in Hibernation series.
Meditation Rocks:
Lucy Stone is co-founder of The Hive Yoga Studio and founder of Meditation Rocks. Meditation Rocks was born out of the UK's first Lockdown when she went live on Facebook at 8:08am every morning throughout the first lockdown, providing an 8 minute meditation to anyone who was watching.
60 meditations and 1000s of views later, this summer she launched Meditation Rocks as a subscription service, providing live meditations sessions and pre-recorded content for subscriber.
Meditation Rocks is now LIVE on MoveGB, so all Move members can now book for their live sessions each week via the MoveGB app and website. There's a 15 minute meditation every Monday, Wednesday and Friday morning at 7am and 8am and two sleep focussed meditations or "beditations" at 10pm on Monday and Wednesday nights.
Find out more about Meditation rocks: @meditationrocksofficial.