We all know that getting into a routine can turn fitness into a habit... not a chore. For many, having structure to their weeks can help them hit their workouts and commit to classes. But what happens when you don't live the usual 9 - 5 and have the envious lifestyle of a digital nomad?
The first issue is that you never know where you're going to end up in your weeks. You may have a last-minute meeting in London but live in Bristol. You may need to work remotely in different countries often, but have a base back in England. Or, in Sarah's case, you may live in a campervan and traverse the UK to suit your work needs.
We chatted to freediver Sarah Russell all about her digital nomad lifestyle and how she retains her fitness. And as a competitive freediver, keeping on top of fitness is pretty paramount...
Digital Nomads: The art of juggling a fitness routine
I am what you'd call a 'digital nomad': I live and work remotely, splitting my time between the U.K, Canada and Egypt. It does mean that I don't have a house to call home since I have to travel so often (not that I'm complaining!) but I accommodate my lifestyle by house-sitting and living in my beloved 38-year-old renovated Mercedes campervan (called Delilah). It's true nomad living and is the best choice for a flexible schedule when I'm in the UK.
My passion and priority is my freediving – a journey that began in Utila, Honduras in 2017 and led to me becoming a PADI blogger and competitive freediver. In March, with the help of Delilah, I travelled to Bristol to take part in the National Pool Freediving Championships. A competition that saw me take home 3rd place for my 118 metre dynamic with fins (DYN) dive.
So having Delilah means I can be anywhere at anytime when in the UK. The week before the Bristol competition, I spotted an ad for MoveGB… and the idea of it resonated with me. Getting access to 100s of fitness activities across the UK on a flexible membership with no contract? Sounds like a perfect match for a digital nomad!
I gave it a go and in my trial I tried out Pilates, a gym session and went for a swim! It helped me stay supple for my final week of training - I was hooked. When I came back to the UK I got on a full membership and really got stuck into training at various locations.
Not only do I really get freedom in location and activity, but I can freeze my membership when I have to pop out the country! So digital nomads, if you're in need of a way to keep a fitness routine in your life, check out some examples of what I usually get up to when I'm on dry land.
The Fitness Routine of a Freediver on Land:
On a rainy Tuesday evening I walked the 2.4 mile round trip from my Bristol house-sit to find out if this aerial hoop class was as good as it looked on Instagram. It didn't disappoint!
After a short warmup on the mat, course founder Anna, showed us the proper technique for basic manoeuvres on the sparkly hoop suspended in the air. This class worked core strength and was great for arm conditioning, which helps with maintaining proper technique for dolphin kick (arms overhead, legs together and moving from the core to kick like a dolphin) in freediving.
Find out more about aerial hoop in our beginner's guide.
In freediving, squats, deadlifts and snatches are good at keeping your lower back, hamstrings and glutes in shape for maintaining proper technique when finning. I chose to train at this centre because of their awesome powerlifting setup, where they provide equipment worthy of Olympic body-builders and the motivation to boot!
After a work-out there's an on-site sauna to unwind your muscles. I must admit, I did revel in using one of the single cubicle showers and enjoyed the luxury of the hairdryer supplied! These things mean a lot when you're living the van life, without a regular water supply and mains electric for drying your hair.
Slightly further than I would normally go, I walked the 3.6 mile return trip on a whim that this class would be good fun based on the description on the app. And I was right. Literally the most fun I've had getting my ass whooped in a workout, ever.
Angie is a hoot and right from the off, she made me feel welcome and not at all ill-prepared for what was actually quite an intense class. A combination of ballet, pilates and HITT training, it had me sweating pretty early on (and I don't sweat easily) and giggling at Angie's humour, in-between the fast-paced routines that had me feeling the burn! I need to move my body in lots of different ways to condition it for my freediving! My top pick for full-body conditioning in a friendly environment, for sure.
With all the other strength and conditioning I do, I often find I can get quite tight in certain areas and in particular, suffer around my lower back.
I really love Pilates to help realign everything and this class was gentle, but thorough, using all the key pilates moves to work out my tension. I genuinely came out feeling taller and looser all over.
And it doesn't have to all be sweat and gritted teeth! I was in need of some R&R one Friday morning, so I checked-in to the Aztec Hotel and Spa to freshen up after a few days of living in the van and freediving.
The Spa is located within the hotel, but has its own entrance and dedicated seating areas for relaxing with complimentary refreshments. Towels, bathrobe and slippers are also provided for your comfort. There is a small, but functional, gym and on the other side, a swimming pool.
While the pool is small at 15 metres, the jacuzzi, steam room and sauna make up for it and you can also lounge around either by the pool, or on the patio overlooking the garden while you chill out. Showers are lovely, as are the hairdryers, which as you know I make the most of when I can!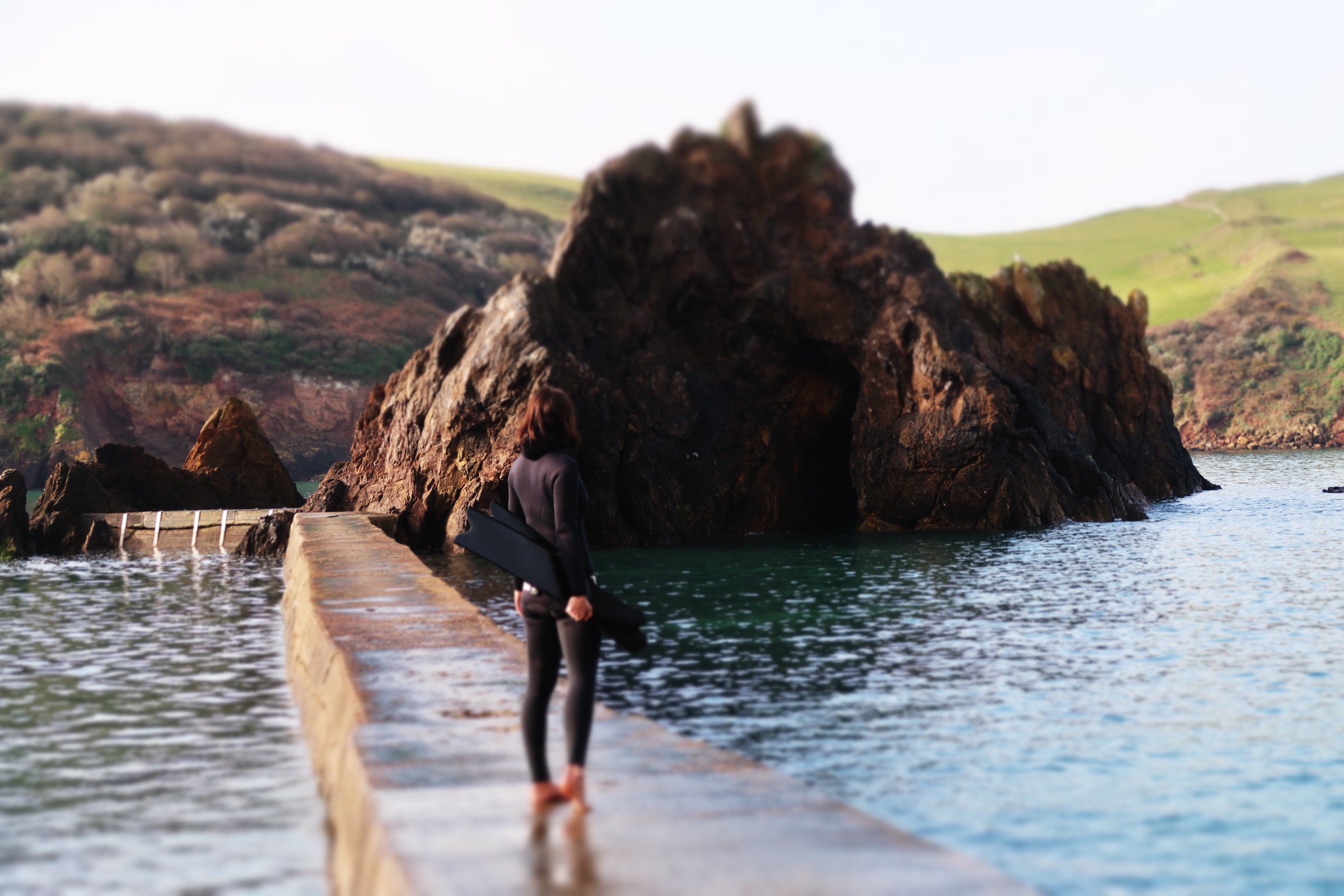 I've been really lucky to discover classes and venues that really resonate with my mind and body - having the freedom to explore means I can find activities which I absolutely LOVE.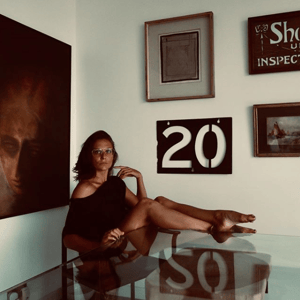 Sure, you do encounter the odd class which doesn't sit well with you - an unforgiving Step class wasn't my jam - but I can just erase any activities or venues I didn't enjoy from my schedule.
With the exception of that one step class, I really enjoyed the diversity, friendliness and convenience of the various activities I did. I like to try new things often and would find it difficult to get bored with so many activities on offer. But, I'll also return to my favourites again and again, the activities that compliment my freedive training, as well as the centres with exceptional facilities, that can help me live my nomad lifestyle with ease.
Follow Sarah's freediving adventures on Instagram and see which country she ends up next!