With World Yoga Day fast approaching, we thought it might be a good time to explore yoga (one of our most popular activities on the MoveGB network) and the multitude of benefits it brings to your mind and body. Let's dive into why you should try yoga today and find out how it can massively improve your fitness…. and change your life.
Have you ever considered integrating yoga into your weekly routine? Why not?
You may have considered giving yoga a go and even tried out the odd class, only to find it too frustrating when you can't bend or stretch as far as your fellow yogi classmates... or have you disregarded this practice in favour of sweatier exercises to crush particular fitness goals? Many have even written yoga off as a load of easy stretching and spiritual waffle… but time to shake off that stigma.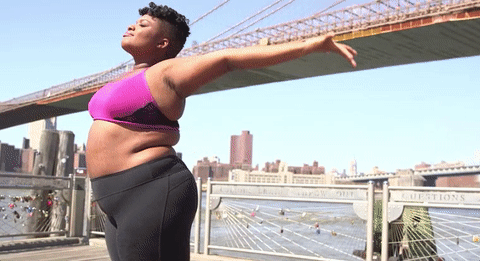 See how it can improve your performance in other fitness activities, help you at work, and bring energy and focus to your life. And with World Yoga Day coming up on 22nd February, it's the perfect time to get into your first Down Dog.
Why you should try yoga today
There are a ton of benefits that yoga can bring to your life. But the original intention and underlying purpose of the practice is to still the mind, connect it to your body and leave your ego at the door. Forget about bendy Brenda or flexible Phyllis next to you - focus on yourself and your mat, and see where a class can take you.
1. Flexibility: Protect yourself from injury
Flexibility can give you a sense of achievement when you can suddenly find you can twist in new ways, but there's more to it than just striking a new pose.
With improved flexibility, your connective tissues become more elasticated and can allow for higher mobility. When joints have a higher range of motion, it allows limbs to move further before an injury occurs. Touching your toes is great… avoiding injuries is even better.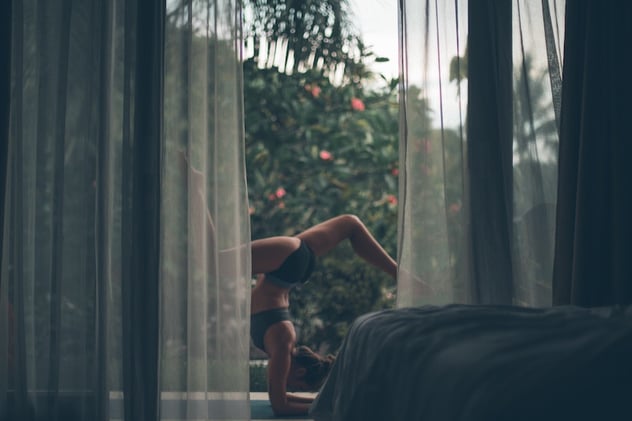 2. Strengthening using your own bodyweight
Yogic flows will see you constantly using your own bodyweight for resistance - holding certain poses and flowing between different positions will begin strengthening your muscles.
The variety of poses in a class will work on different parts of the body - planks, arm balances, shoulder stands… the list goes on! And if you're nailing a pose, there are always 100s more to try out and push your limits! Yoga isn't just easy stretching - you'll feel the toning improvements in your muscles.
Find out more about why bodyweight exercises are fab for the body!
3. Undo the damages of a desk job
As you connect your mind and body during yoga, you'll be able to take the time to notice any niggles and tightness. Imbalanced muscle use means that some areas become tight. A yoga sesh gives you time to check-in with the body and see what's ailing it… and will give you an opportunity to ease tightness.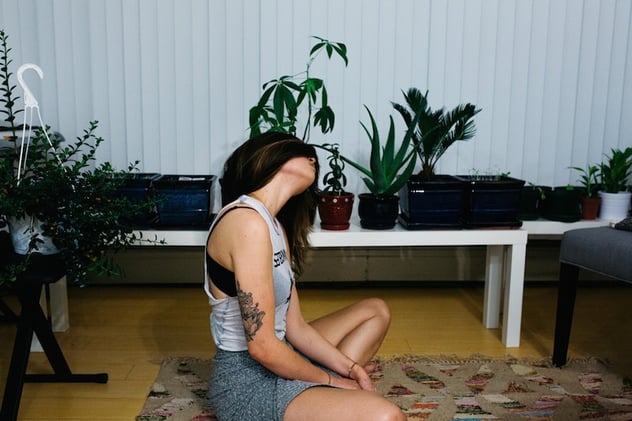 Sitting at a desk can blight your body with various issues, such as:
Tight hips

Sore neck

Tension in shoulders and back

Weakened lower back
Various poses such as back bends, cat cows, upward dog and butterfly pose can help correct the damage of desk jobs. Plus, learning to relax your shoulders and align your spine during classes can work wonders on correcting slumped postures. See more on how yoga can ease the bodies of office workers.
4. It can improve your performance in extreme sports (and other fitness activities!)
Yoga provides a plethora of training which can improve your performance in other activities. Especially extreme sports - having a mind-body connection is important for many areas of training and physical activity. Gaining a deeper connection with the body allows you to develop more intuitive movement during intense training:
Yoga and rock climbing make the perfect match

- both involve mind and body working in unison, and they require mental focus and physical control. You learn to handle your strengths and body movements in both as you encounter challenging positions.

Yoga and surfing are also really complimentary! Again, you need to be in tune with your body… not to mention the improved balance yoga can bring you certainly is helpful when trying to stand on a surfboard. It's no surprise why there are so many

yoga and surf retreats in the world

.
Learning to control the breath is incredibly important in yoga and the techniques can be applied to other workouts/sports. Breathing better can fuel, pace and energise other fitness activities.
"When you realise that your breath is your fueling force that gives you energy, you can put more attention to it. The breath is something you can control and yoga teaches you that"

- Janine Narvaez, RYT 200 and CorePower Yoga assistant studio manager.
5. Learn how to quieten the mind in stressful situations
Unfortunately, stress can be a frequent occurrence in life… but it can make the world of difference if you know how to handle it. Practising mindfulness, meditation, quieting the mind, controlling your breath - these are incredibly helpful for those with anxiety. And these exercises are deeply integrated into yoga.
Yogic asanas were developed to encourage deep concentration. Stacey Trottier, certified yoga instructor and licensed molecular scientist, explains that they were also created for "clearing blockages to allow energy to flow through and promote healing both physically and emotionally".
But if you struggle with yoga's spiritual side, then focus in on the breath to help encourage mindfulness and focus. The techniques can be practised both on and off the mat - keep your breathing long and smooth, and it can help you deal with situations that trigger anxiety.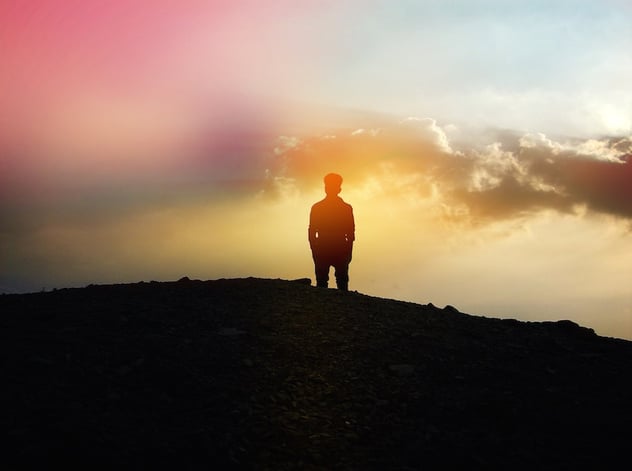 Have we convinced you to give yoga a go?
Are you keen to try a session out and see how it can improve your physical and mental state?
Even if you've tried yoga before and haven't enjoyed it, there is a wide range of different styles which you can try until you find the practice that suits your needs. From vigorous Ashtanga to a powerful Vinyasa Flow, gentle Hatha to therapeutic Iyengar - explore the different varieties with a MoveGB membership until you find the perfect one for you. And don't forget, if you're new to yoga, attend beginner classes to initially learn (then nail) the techniques.
Check out the video below to explore 10 different types of yoga - which will you try on World Yoga Day?